Meet Dr. Kevin J. Mullins, MD, FAANS, FACS
Dr. Kevin J. Mullins is a board certified neurosurgeon who specializes in the management of spinal and cranial disorders. In July 2013, Dr. Mullins was named the Chairman of the Neurosciences Service Line at Catholic Health Services (CHS) of Long Island, which is comprised of six acute care hospitals, three nursing homes, a regional home care and hospice network, and a community-based agency for persons with special needs. CHS has identified neuroscience as a critical service line, and Dr. Mullins leads the planning and implementation of strategic initiatives for this program.
Dr. Mullins is the Chief of Neurosurgery and Director of Neurosurgical Services at Good Samaritan Hospital Medical Center, a position he has held since 2000. He previously served as the Chief of Neurosurgery for Southside Hospital from 2000-2010, and Director of the Harvey Cushing Neuroscience Institute at Southside Hospital from 2005-2010.
Since 2005, Dr. Mullins has been annually named one of the Best Doctors in America. He was also named Long Island's Top Neurosurgeon by the Long Island Business News (2007), and received the "Patients' Choice Award" in 2010. Dr. Mullins is a Fellow of the American College of Surgeons and a member of numerous local and national medical and neurosurgical societies including the American Association of Neurological Surgeons and the Congress of Neurological Surgeons.
Dr. Mullins obtained his undergraduate degree from Bucknell University, where he graduated cum laude, and his medical degree with high honors from the University of Rochester School of Medicine. He completed his general surgery internship and residency in neurological surgery at the University of Rochester, and obtained advanced training in spine surgery at the University of Pittsburgh. Dr. Mullins was a Clinical Associate in Neurological Surgery at Massachusetts General Hospital prior to returning to Long Island where he grew up.
Dr. Mullins has performed over 4,500 neurosurgical operations and specializes in the management of neck and back problems. Patients undergo a comprehensive evaluation, with most being managed with non-operative interventions such as physical therapy or pain management. For a minority of patients who require surgery, Dr. Mullins performs a full spectrum of surgical procedures that range from minimally invasive to complex spinal reconstruction. Dr. Mullins also has extensive experience in the surgical and radiosurgical management of primary and metastatic brain tumors.
Directions to our primary location in
How Dr. Kevin J. Mullins, MD, FAANS, FACS Can Help You
Conditions
Ankylosing Spondylitis
Arm Pain
Arthritis
Brain Tumors
Cervical Spine Disorders
Chiari Malformation
Coccydynia
Degenerative Spinal Conditions
Failed Back Surgery Syndrome
Foot Drop
Foot Pain
Fractures
Headache/Migraine
Herniated Disc/Bulging Disc
Joint Pain
Kyphosis
Leg Pain
Lower Back Pain
Muscle Pain
Muscle Strain
Myelopathy
Neck Pain
Nerve Pain/Neuralgia
Piriformis Syndrome
Sciatica/Radiculopathy/Leg Pain
Spinal Cord Injuries
Spinal Stenosis
Spinal Tumors
Spondylolisthesis
Sports Injuries
Upper Back Pain
Whiplash
Treatments
Annulus Repair
Anterior Cervical Corpectomy
Anterior Cervical Discectomy and Fusion (ACDF)
Anterior Lumbar Interbody Fusion (ALIF)
Anterior/Posterior Lumbar Fusion
Bone Graft Substitutes
Bracing
Disc Surgery/Replacement
Dynamic Lumbar Stabilization
Endoscopic Microdiscectomy
Exercise
Interspinous Process Spacers
Kyphoplasty/Vertebroplasty
Laminectomy
Laminoplasty
Lateral Lumbar Interbody Fusion
Lumbar Corpectomy
Lumbar Spine Fusion
Microdiscectomy/Microdecompression
Minimally Invasive Surgery
Neck/Cervical Spine Surgery
Nerve Testing
Posterior Cervical Discectomy
Posterior Cervical Foraminotomy
Posterior Lumbar Interbody Fusion (PLIF)
Posterolateral Lumbar Fusion
Reconstructive/Revision Spine Surgery
Spinal Cord Surgery
Spinal Decompression
Spinal Fusion
Spine Surgery
Transforaminal Lumbar Interbody Fusion (TLIF)
Upper Back/Thoracic Spine Surgery
Accolades for Dr. Kevin J. Mullins, MD, FAANS, FACS
Professional Distinctions
Fellow, American College of Surgeons
Chief of Neurosurgery - Good Samaritan Hospital
Chief of Neurosurgery - Southside Hospital
Director of the Institute of Neuroscience - Southside Hospital
Professional Affiliations
Congress of Neurological Surgeons
American Association of Neurological Surgeons
American Medical Association
Board Certifications
Diplomate, American Board of Neurological Surgery
Office Information for Dr. Kevin J. Mullins, MD, FAANS, FACS
Primary Location: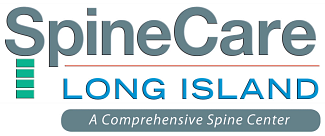 1175 Montauk Highway
Suite 6
West Islip, NY 11795

This information was supplied by or on behalf of the provider.