Meet Dr. Sheila Smitherman, MD
Dr. Sheila Smitherman is a board certified neurosurgeon in Olympia, Washington. Dr. Smitherman has primary expertise in degenerative spinal disorders and spinal column/spinal cord tumors. She treats a wide variety of spinal pathology, including cervical and lumbar disc herniations, spondylolisthesis, cervical/thoracic/lumbar spine fractures and trauma, and tumors of this region. Dr. Smitherman has experience and a special interest in treating patients with tumors of the spine and brain.
Dr. Smitherman completed her internship and neurosurgical residency training at Baylor College of Medicine in Houston, Texas. Here, her work included surgery at a Level I trauma center, as well as, surgical treatment of spinal and brain tumors at MD Anderson Cancer Center.
She has published multiple peer-reviewed publications covering topics including spinal tumors, intraoperative spinal neuronavigation, and brain tumors, and has published textbook chapters on operative treatment of seizures. Dr. Smitherman has also lectured on a wide range of topics in neurosurgery including spinal tumors and their treatment, degenerative disorders of the spine, spinal trauma, and brain tumors.
Dr. Smitherman and her colleagues collaborate with fellow spine and brain surgeons across the Providence and Swedish Health Systems to provide prompt, high-quality care of patients in Western Washington.
Dr. Smitherman is a part of the team that makes up Providence Medical Group - Southwest Washington Neurosurgery.
The Not-for-Profit Healthcare Difference. Patient-Focused, Comprehensive Care
Doctor Quote
The greatest thing we can do for our patients is to give: give them our attention, our compassion, and our expertise.
Directions to our primary location in
How Dr. Sheila Smitherman, MD Can Help You
Conditions
Benign Brain Tumors
Benign Spinal Tumors
Carpal Tunnel Syndrome
Disc Herniations
Malignant Brain Tumors
Malignant Spinal Tumors
Metastatic Brain Tumors
Metastatic Spine Tumors
Spinal Fractures
Spinal Stenosis
Spinal Trauma
Spondylolisthesis
Trigeminal Neuralgia
Ulnar Nerve Compression
Treatments
Brain Tumor Removal
Cervical Disc Replacement
Cervical Discectomy and Fusion
Cervical Spine Fusion
Fusion of Spine for Trauma
Laminectomy
Lumbar Discectomy
Lumbar Spine Fusion
Spinal Fusion
Spinal Tumor Surgery
Accolades for Dr. Sheila Smitherman, MD
Professional Affiliations
American Association of Neurological Surgeons
Congress of Neurological Surgeons
Society for Neuro-oncology
Washington State Medical Association
Board Certifications
Board Certified, American Board of Neurological Surgery
Office Information for Dr. Sheila Smitherman, MD
Primary Location: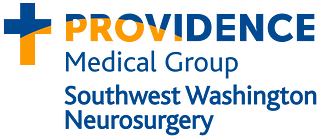 615 Lilly Road
Suite 220
OLYMPIA, WA 98506

Visit Dr. Sheila Smitherman's Profile on the Providence Medical Group Website
Profile last updated: August 31, 2016. This information was supplied by or on behalf of the provider.