Meet Dr. Thomas Wascher, MD
Dr. Tom Wascher is a board-certified neurosurgeon with over 23 years of experience doing complex cervical spine surgeries. He has performed over 1,800 cervical fusions and has earned recognition for his expertise in the field. He is also a published author with numerous academic and social service awards to his credit.
Dr. Wascher's surgical record speaks for itself. Throughout his career, he has carefully documented the results of every cervical surgery he has performed, including any complications. Unlike most surgeons, he is willing to share this information with you. His complication rate of less than 1% is one of the lowest in the country. When you consider the average complication rate of nearly 20% for anterior cervical surgeries, you can have confidence in Dr. Wascher's surgical skill and his attention to detail. He understands the complexities of cervical spine surgery and has mastered the techniques.
A good surgeon has your best interests in mind and understands that you may have questions or concerns. Dr. Wascher takes the time to educate his patients and their families, even encouraging them to seek a second opinion. Because he wants you to feel comfortable about your surgery, he wants to be certain all your questions are answered before you enter his operating room.
Dr. Thomas Wascher is a Neurosurgeon with the Wascher Cervical Spine Institute, as well as NeuroSpine Center of Wisconsin. The NeuroSpine Center of Wisconsin specializes in the integrated approach to spine and brain problems, utilizing the combined skills of experts in neurosurgery, orthopedic spine surgery, rehabilitation, chiropractic, physical therapy, radiology, anesthesia, and pain control specialists - all at one facility.
Doctor Quote
The advantages of an integrated approach are that our patients have access to experts in all areas of the diagnosis and treatment of spinal disorders. At the NeuroSpine Center, we work closely together to make sure that our patients receive the most appropriate care for their condition.
Directions to our primary location in
How Dr. Thomas Wascher, MD Can Help You
Conditions
Arnold-Chiari Malformations
Back Pain
Brain And Spinal Cord Tumors, Metastatic And Primary
Cerebral Aneurysm And AVMS
Cervical Spine Disorders
Chiari Malformation
Degenerative Disc Disease
Degenerative Spinal Conditions
Herniated Disc / Bulging Disc
Myelopathy
Neck Pain
Peripheral Nerve Disorders
Sciatica / Radiculopathy
Skull Base Tumors, Including Pituitary Tumors
Spinal Stenosis
Trauma
Tumors
Treatments
Cervical And Lumbar Fusion (primary And Revision)
Discectomy
Microdiscectomy / Microdecompression
Skull Base Surgery, Including Hypophysectomy
Spinal Fusion
Stereotactic Radiosurgery
Stereotatic Craniotomy For Tumor, Including Intraoperative MRI
Stereotatic Radiosurgery
Accolades for Dr. Thomas Wascher, MD
Professional Distinctions
Elected to America's Top Surgeons, 2007
Fellowship trained: cranial base and microvascular neurosurgery, Barrow Neurologic Institute
Elected to Best Doctors in America, 2000
Author of over 50 scientific articles, book chapters, etc.
Co-founder of the Fox Valley Brain Tumor Coalition and Brain Tumor Support Group
Performed over 1,500 successful cervical fusions, and over 500 brain tumor procedures
Professional Affiliations
Wisconsin Neurological Society
Congress of Neurological Surgeons, Spine Section of AANS-CNS
North American Skull Base Society
American Association of Neurological Surgeons, Tumor Section of AANS-CNS
Fellow of American College of Surgeons, 1998
Board Certifications
Graduated # 1 in his class in high school, college, and medical school
Board Certified - 1997
Office Information for Dr. Thomas Wascher, MD
Primary Location: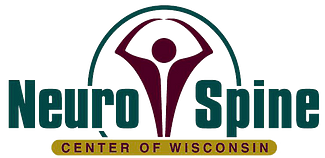 5320 West Michaels Drive
Appleton, WI 54913

NeuroSpine Center of Wisconsin
This information was supplied by or on behalf of the provider.