Meet Dr. Timothy Wirt, MD
Dr. Wirt is a board-certified neurosurgeon with Front Range Center for Brain and Spine Surgery.
He provides a wide array of surgical and non-surgical treatments to help patients return to everyday activity with reduced or eliminated spine pain. Whether you have scoliosis or a herniated disc, sciatica or a work injury, Dr. Wirt offers world-class care.
Dr. Wirt at a Glance
He applies 40 years of experience to expertly treat your condition.
Dr. Wirt is known for being honest and straightforward with patients, only suggesting surgery if it's determined to be the best way to treat the condition.
Join Dr. Wirt for quality and compassionate spine care.
Dr. Wirt is a member of Front Range Center for Brain and Spine Surgery, P.C.
Welcome to Front Range Center for Brain & Spine Surgery, P.C. by Dr. Wirt from Nancy Timmons on Vimeo.
Doctor Quote
In an atmosphere of frank communication, our practice takes great satisfaction in helping patients overcome their significant neck or back pain and return to the activities of daily living.
How Dr. Timothy Wirt, MD Can Help You
Specialties
Languages Spoken
Years in Practice
Education
MD - Uiversity of Michigan
Neurosurgery Residency - Vanderbilt University
Conditions
Ankylosing Spondylitis
Arm Pain
Brain Tumors
Carpal Tunnel Syndrome
Cervical Spine Disorders
Chiari Malformation
Complex Spinal Disorders
Degenerative Spinal Conditions
Facet Syndrome
Failed Back Surgery Syndrome
Foot Drop
Herniated Disc/Bulging Disc
Hip Pain
Kyphosis
Ligament Sprain
Lower Back Pain
Lumbar Spine Disorders
Muscle Strain
Myelopathy
Neck Pain
Nerve Pain/Neuralgia
Neuropathic Pain
Osteoporosis
Spinal Fracture
Pinched Nerve
Scoliosis and Deformity
Spinal Cord Injuries
Spinal Infections
Spinal Stenosis
Spinal Trauma
Spinal Tumors
Spine Conditions
Spondylolisthesis
Thoracic Spine Disorders
Upper Back Pain
Whiplash
Muscle Pain
Treatment
Accident and Injury Care
Anterior Cervical Corpectomy
Anterior Cervical Discectomy and Fusion (ACDF)
Anterior Lumbar Interbody Fusion (ALIF)
Anterior/Posterior Lumbar Fusion
Bone Graft Substitutes
Disc Surgery/Replacement
Epidural Steroid Injections
Facet Joint Injections/Blocks
Interspinous Process Spacers
Laminectomy
Laminoplasty
Lateral Lumbar Interbody Fusion
Lumbar Corpectomy
Lumbar Spine Fusion
Magnetic Resonance Imaging (MRI)
Minimally Invasive Procedures
Minimally Invasive Surgery
Neck/Cervical Spine Surgery
Posterior Cervical Discectomy
Posterior Cervical Foraminotomy
Posterolateral Lumbar Fusion
Spinal Cord Surgery
Spinal Fusion
Spine Surgery
Transforaminal Lumbar Interbody Fusion (TLIF)
Upper Cervical Specific Technique
X-STOP®
What Patients are Saying About Dr. Timothy Wirt, MD
Thank you so much for all your help and wonderful care. I appreciate it so much!
— Naomi
A note of "thanks" is woefully inadequate in view of what you accomplished for me in surgery. Nonetheless I must say the heartiest possible, THANK YOU. And an added Thank you because you were willing to spend your Saturday morning in surgery rather than postpone my case to a more convenient day. When my friends and acquaintances question me about the "miraculous" recovery I am enjoying, I am quick to give you due credit. I believe at least one of them will be coming to see you. Sincerely wishing you all the best.
— Jan
Your kindness and responsiveness is in a league of its own! We hope this brightens your world as you have brightened ours.
— Carol
I am writing to let you know how very much I appreciate your care and concern in my recent surgery. From my entrance into your office, my and your hard work to get me on this schedule, I felt very confident in your skills and assistance. Though I wasn't able to run that promised marathon Friday, travel home was a breeze and I feel good about returning to work tomorrow. Thank you so much. I haven't felt this good in 18 months.
— Barbara
My sincere thanks to all of you for the compassionate and extremely patient care you have given me. From the front desk to the operating room and everyone in between, I was constantly treated with loving care and dignity. I can't tell you how nice it has made me feel. Your staff have exceeded my expectations and lent me comfort during extremely painful days. You set the standard for how a medical clinic should run.
— Joanie
Can't thank you enough for your excellent skill and care during and after my back surgery, August 19 2014. I haven't felt this well in years!
— Arlene
Accolades for Dr. Timothy Wirt, MD
Professional Distinctions
Fellow, American College of Surgeons
Professional Affiliations
Lanimer County Medical Sociey
American Association of Neurological Surgeons
Vanderbilt -Meacham Neurological Surgical Society
Colorado Neurological Society
Colorado Medical Society
American College of Surgeons
Board Certifications
Board Certified, American Board of Neurological Surgery
Office Information for Dr. Timothy Wirt, MD
Primary Location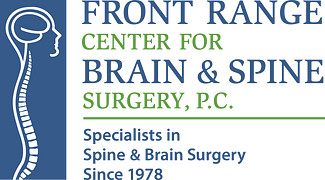 1313 Riverside Avenue
Fort Collins, CO 80524
Hours
Monday: 9:00 - 5:00
Tuesday: 9:00 - 5:00
Wednesday: 9:00 - 5:00
Thursday: 9:00 - 5:00
Friday: 9:00 - 5:00
Front Range Center for Brain and Spine Surgery, P.C.
Front Range Center for Brain and Spine Surgery, P.C on Facebook
Insurance Accepted
AARP
Aetna
American Family Insurance
Anthem Blue Cross and Blue Shield
Bankers Life and Casualty
Cigna
Coventry Health Care
Fortis
Golden Rule Insurance Company
Health Net
HealthPartners
Highmark
Humana
Independence Blue Cross
Medicare
Premera Blue Cross
Principal Financial Group
Shelter Insurance
State Farm
Thrivent Financial for Lutherans
UnitedHealth Group
Unitrin
WellCare Health Plans
Co Choice Health
First Choice of Midwest
Tricare
Cigna
Multiplan
PHCS
Profile last updated . This information was supplied by or on behalf of the provider.