Meet Kathy Mulford, RN, MS, CRNP
Mary Kathryn (Kathy) Mulford is a board-certified nurse practitioner with Towson Orthopaedic Associates.
She specializes in spine and upper extremity conditions.
Mary Kathryn Mulford at a Glance
She has 2 decades of experience as a nurse practitioner.
She has an additional board certification in orthopedics.
Talk to Mary Kathryn Mulford about your pain today.
Mary Kathryn Mulford is a member of Towson Orthopaedic Associates
How Kathy Mulford, RN, MS, CRNP Can Help You
Conditions
Osteoporosis
Hand Pain
Elbow Pain
Shoulder Pain
Lower Back Pain
Spinal Disorders
Spine Conditions
Upper Back Pain
Wrist Pain
Treatment
Pain Medications
Physical Therapy
Minimally Invasive Procedures
Magnetic Resonance Imaging (MRI)
CT Scan
X-Ray
Diagnostic Testing
Laboratory Services
DXA Scan
Accolades for Kathy Mulford, RN, MS, CRNP
Professional Distinctions
MS, Major: Clinical Nurse Specialist-Medical/Surgical Nursing; Minor: Staff Development Education, University of Maryland Graduate School.
CRNP from Johns Hopkins University School of Nursing
Professional Affiliations
North American Spine Society
Nurse Practitioner Association of Maryland
National Osteoporosis Foundation
Board Certifications
Orthopedic Nurses Certification Board
Certified, Basic Life Support, CPR
Office Information for Kathy Mulford, RN, MS, CRNP
Primary Location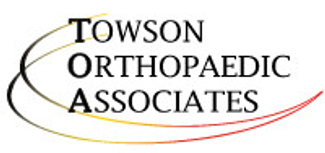 8322 Bellona Avenue
Towson, MD 21204
Hours
Monday: 8:00 - 4:30
Tuesday: 8:00 - 4:30
Wednesday: 8:00 - 4:30
Thursday: 8:00 - 4:30
Friday: 8:00 - 4:00
Visit the Towson Orthopaedic Associates' Website
Profile last updated . This information was supplied by or on behalf of the provider.