Meet Dr. B. Thomas Mazahery, MD
Dr. Mazahery is a board-certified and fellowship-trained orthopedic surgeon with OrthoVirginia.
He provides outstanding care – both surgical and non-surgical – for patients with a wide range of spine conditions, and he is dedicated to leading them to lasting relief.
Dr. Mazahery at a Glance
Dr. Mazahery is especially experienced in performing minimally invasive spine surgery, utilizing motion-sparing technology, and treating degenerative spine conditions, cervical spine pathologies, and traumatic spine injuries.
He is listed as "One of 36 spine surgeons under 40 to know" by Becker's Spine Review.
If you're experiencing neck or back pain, discuss your options with Dr. Mazahery.
Dr. Mazahery is a member of OrthoVirginia.
Directions to our primary location in
How Dr. B. Thomas Mazahery, MD Can Help You
Specialties
Education
BA, University of Virginia
MD, Medical College of Virginia
Residency, Northwestern University
Fellowship, Case Western Reserve University
Conditions
Ankylosing Spondylitis
Arm Pain
Arthritis
Brain Tumors
Degenerative Spinal Conditions
Failed Back Surgery Syndrome
Foot Drop
Fractures
Herniated Disc / Bulging Disc
Kyphosis
Leg Pain
Lower Back Pain
Muscle Pain / Muscle Strain
Myelopathy
Neck Pain
Nerve Pain / Neuralgia
Osteoporosis
Pediatric Spinal Disorders
Sciatica / Radiculopathy / Leg Pain
Scoliosis and Deformity
Spinal Cord Injury
Spinal Stenosis
Spinal Tumors
Spondylolisthesis
Upper Back Pain
Treatments
ALIF (Anterior Lumbar Interbody Fusion)
Anterior / Posterior Lumbar Fusion
Anterior Cervical Corpectomy
Anterior Cervical Discectomy & Fusion
Bone Graft Substitutes
Bracing
Disc Surgery / Replacement
Dynamic Lumbar Stabilization
Electrotherapy
Endoscopic Microdiscectomy
Heat / Ice Therapy
Interspinous Process Spacers
Kyphoplasty / Vertebroplasty
Laminectomy
Laminoplasty
Lumbar Corpectomy
Lumbar Spine Fusion
Microdiscectomy / Microdecompression
Minimally Invasive Surgery
Neck / Cervical Spine Surgery
Pain Medications
Pediatric Care
Posterior Cervical Discectomy
Posterior Cervical Foraminotomy
Posterolateral Lumbar Fusion
Reconstructive / Revision Spine Surgery
Scoliosis Surgery
Spinal Cord Surgery
Spinal Manipulation
Spine Surgery
TLIF (Transforaminal Lumbar Interbody Fusion)
Upper Back / Thoracic Spine Surgery
Accolades for Dr. B. Thomas Mazahery, MD
Professional Affiliations
American Academy of Othopaedic Surgeons
North American Spine Society
Medical Society of Virginia
Alpha Omega Alpha
Board Certifications
Orthopaedic Surgery,
American Board of Orthopedic Surgeons
Awards
Voted a "Top Doctor" by Virginia Living Magazine, 2018
"One of 36 Spine Surgeons under 40 to know" Becker's Spine Review
Voted a "Top Doctor" by Northern Virginia Magazine, 2015-2016, 2018
Voted a "Top Doctor" by Washingtonian Magazine, 2016-2017
Office Information for Dr. B. Thomas Mazahery, MD
Primary Location: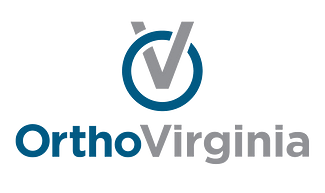 1850 Town Center Parkway
Suite 400
Reston, VA 20190

Hours
Monday: 8:30 - 5:00
Tuesday: 8:30 - 5:00
Wednesday: 8:30 - 5:00
Thursday: 8:30 - 5:00
Friday: 8:30 - 5:00
Profile last updated: April 19, 2018. This information was supplied by or on behalf of the provider.