Meet Dr. Dmitri A. Sofianos, MD
Dr. Sofianos is a board-certified and fellowship-trained orthopedic surgeon with Memorial Spine.
He provides spine care with a wide range of treatments, including the latest minimally invasive spine surgery.
Dr. Sofianos at a Glance
Dr. Sofianos is experienced in motion preservation procedures and deformity correction surgeries.
He treats a vast array of musculoskeletal conditions, applying sophisticated techniques and cutting-edge technology.
Talk with Dr. Sofianos about your spine condition.
Dr. Sofianos is a member of Memorial Spine.
Directions to our primary location in
How Dr. Dmitri A. Sofianos, MD Can Help You
Conditions
Brain and Spinal Tumors
Cervical Spine Disorders
Degenerative Spinal Conditions
Herniated Disc / Bulging Disc
Lumbar Spine Disorders
Nerve Pain / Neuralgia
Pediatric Spine Disorders
Sciatica / Radiculopathy
Scoliosis and Deformity
Spinal Stenosis
Spondylolisthesis
The Aging Spine
Trauma
Vertebral subluxation
Treatments
ALIF: Anterior Lumbar Interbody Fusion
Anterior / Posterior Lumbar Fusion
Anterior Cervical Corpectomy
Anterior Cervical Discectomy / Decompression
Artificial Disc Replacement
Back Surgery
Cervical Spine Fusion Instrumentation
Cervical Spine Surgery
Disc Arthroplasty
Disc Replacement Surgery
Discectomy
Laminectomy / Decompression Surgery
Laminoplasty
Lateral Lumbar Interbody Fusion (XLIF)
Lower Back Surgery
Lumbar Corpectomy
Lumbar Spine Fusion Instrumentation
Microdiscectomy / Microdecompression
Microsurgery
Minimally Invasive Surgery
Neck Surgery
Posterior Cervical Decompression
Posterior Cervical Foraminotomy
Posterolateral Lumbar Fusion
Scoliosis Surgery
Spinal Decompression
Spinal Fusion
Spine Surgery
TLIF: Transforaminal Lumbar Interbody Fusion
Upper Cervical Specific Techniques
Accolades for Dr. Dmitri A. Sofianos, MD
Professional Distinctions
Fellowship, Spine Surgery - UCLA & University of Southern California, Los Angeles, CA
Professional Affiliations
North American Spine Society
AO Spine
Office Information for Dr. Dmitri A. Sofianos, MD
Primary Location: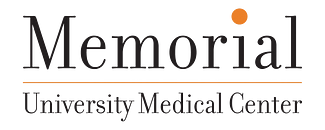 4425 Paulsen Street
SAVANNAH, GA 31405

Profile last updated: November 22, 2017. This information was supplied by or on behalf of the provider.