Meet Dr. Dmitri A. Sofianos
Dr. Dmitri A. Sofinaos is a fellowship-trained, board certified Orthopedic Spine Surgeon in Savannah, Georgia at Chatham Orthopaedics.
Meet Dr. Dmitri A. Sofinaos:
Dr. Sofinaos has a special interest in treatment of the ageing spine and motion preservation procedures in the cervical and lumbar spine including disc replacement, laminoplasty and minimally invasive microsurgery.
Completed his fellowship at the University of Southern California Comprehensive Spine Center in both the Department of Neurosurgey and Department of Orthopaedics
Received extensive training in all aspects of spine care, from deformity correction surgery to the latest minimally invasive techniques and state of the art instrumentation for the cervical, thoracic, and lumbar spine
Has helped develop a software database to track and report patient outcomes to improve spine care
Has been welcomed internationally as a visiting surgeon and educator in various countries including Burma, Australia, Switzerland and Ghana
Dr. Dmitri A. Sofianos is part of the team that makes up Chatham Orthopaedic Associates, P.A. and Memorial Spine
Memorial Spine is regionally recognized for its accomplishments in spine surgery. Taking a comprehensive approach to spine-related pain, the spine specialists at Memorial Health have demonstrated their commitment to quality care, resulting in better overall outcomes for patients experiencing back pain, neck pain and degenerative spine conditions.
Directions to our primary location in
How Dr. Dmitri A. Sofianos Can Help You
Conditions
Cervical Spine Disorders
Degenerative Disc Disease
Degenerative Spinal Conditions
Herniated Disc / Bulging Disc
Lumbar Spine Disorders
Nerve Pain / Neuralgia
Pediatric Spine Disorders
Sciatica / Radiculopathy
Scoliosis and Deformity
Spinal Stenosis
Spondylolisthesis
The Aging Spine
Trauma
Tumors
Vertebral subluxation
Treatments
Anterior Cervical Corpectomy
Anterior Cervical Discectomy/Decompression
Anterior Cervical Fusion
Anterior Lumbar Interbody Fusion (ALIF)
Anterior/Posterior Lumbar Fusion
Artificial Disc Replacement - Cervical
Back Surgery
Cervical Spine Fusion Instrumentation
Cervical Spine Surgery
Disc Arthroplasty
Disc Replacement Surgery
Discectomy
Laminectomy / Decompression Surgery
Laminoplasty
Lateral Lumbar Interbody Fusion (XLIF)
Lower Back Surgery
Lumbar Corpectomy
Lumbar Spine Fusion Instrumentation
Microdiscectomy / Microdecompression
Microsurgery
Minimally Invasive Surgery
Neck Surgery
Posterior Cervical Decompression
Posterior Cervical Foraminotomy
Posterolateral Lumbar Fusion
Scoliosis Surgery
Spinal Decompression
Spinal Fusion
Spine Surgery
Transforaminal Lumbar Interbody Fusion (TLIF)
Upper Cervical Specific Techniques
Accolades for Dr. Dmitri A. Sofianos
Professional Distinctions
Fellowship, Spine Surgery - UCLA & University of Southern California, Los Angeles, CA
Professional Affiliations
North American Spine Society
AO Spine
Office Information for Dr. Dmitri A. Sofianos
Primary Location: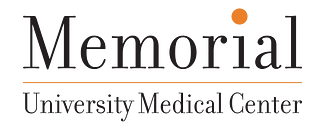 4425 Paulsen Street
Savannah, GA 31405

This information was supplied by or on behalf of the provider.