Meet Dr. Douglas Beard, MD
Dr. Beard is a board-certified and fellowship-trained orthopedic surgeon with Front Range Center for Brain and Spine Surgery.
He provides a full scope of treatments for patients with back and neck pain, whether the condition is common or complex, chronic or acute.
Dr. Beard at a Glance
Dr. Beard is known for taking time to visit with patients; he thoroughly assesses their medical history and clearly explains personally tailored treatment plans.
He offers non-surgical treatment options, such as injections. He is also highly experienced performing minimally invasive spine surgery, spinal fusions, and artificial disc replacement procedures.
Dr. Beard is committed to helping alleviate your pain.
Dr. Beard is a member of Front Range Center for Brain and Spine Surgery, P.C.
Welcome to the Front Range Center for Brain & Spine Surgery, P.C. by Dr. Beard from Nancy Timmons on Vimeo.
Doctor Quote
Helping patients understand their unique situations enables them to make wise, informed choices.
How Dr. Douglas Beard, MD Can Help You
Specialties
Languages Spoken
Years in Practice
Education
M.D. Creighton University
Orthopaedic Residency - University of Nebraska Medical Center
Conditions
Ankylosing Spondylitis
Arm Pain
Brain Tumors
Carpal Tunnel Syndrome
Cervical Spine Disorders
Chiari Malformation
Complex Spinal Disorders
Degenerative Spinal Conditions
Facet Syndrome
Failed Back Surgery Syndrome
Foot Drop
Herniated Disc/Bulging Disc
Hip Pain
Kyphosis
Ligament Sprain
Lower Back Pain
Lumbar Spine Disorders
Muscle Strain
Myelopathy
Neck Pain
Nerve Pain/Neuralgia
Neuropathic Pain
Osteoporosis
Spinal Fracture
Pinched Nerve
Scoliosis and Deformity
Spinal Cord Injuries
Spinal Infections
Spinal Stenosis
Spinal Trauma
Spinal Tumors
Spine Conditions
Spondylolisthesis
Upper Back Pain
Whiplash
Muscle Pain
Treatment
Accident and Injury Care
Anterior Cervical Corpectomy
Anterior Cervical Discectomy and Fusion (ACDF)
Anterior Lumbar Interbody Fusion (ALIF)
Anterior/Posterior Lumbar Fusion
Bone Graft Substitutes
Disc Surgery/Replacement
Epidural Steroid Injections
Facet Joint Injections/Blocks
Interspinous Process Spacers
Laminectomy
Laminoplasty
Lateral Lumbar Interbody Fusion
Lumbar Corpectomy
Lumbar Spine Fusion
Magnetic Resonance Imaging (MRI)
Minimally Invasive Procedures
Minimally Invasive Surgery
Posterior Cervical Discectomy
Posterior Cervical Foraminotomy
Posterior Lumbar Interbody Fusion (PLIF)
Posterolateral Lumbar Fusion
Spinal Cord Surgery
Spinal Fusion
Spine Surgery
Transforaminal Lumbar Interbody Fusion (TLIF)
Upper Cervical Specific Technique
X-STOP®
What Patients are Saying About Dr. Douglas Beard, MD
I am pleased to remind you that on April 16, 2012 it has been one year since you operated on my back for spinal stenosis. I am delighted to tell you that from the time I regained consciousness in my room, I have never had any pain in my back, none whatsoever. I have followed your recommendation to walk a lot, so I walk one mile every day and go to wellness conditioning classes two times a week. To be relieved of back pain after about 15-16 years is a miracle. I owe a sincere thank you to you and your staff for preforming that miracle. My God bless you Dr. Beard. Thanks again.
— Bob
Every day when I get up and head into the kitchen to have a cup of coffee, I sit down and give thanks to you doctors that have given me new life for my old back/spine. I consider myself VERY LUCKY to have you for my doctors, and also VERY LUCKY that you have found the time to operate on me. Maybe VERY LUCKY is not the correct word to use, possible I should say it is a miracle that you have "fixed" me.
— Tom
Accolades for Dr. Douglas Beard, MD
Professional Affiliations
American Academy of Orthopedic Surgeons
North American Spine Society
Western Orthopaedic Society
Colorado Medical Society
Larimer County Medical Society
Board Certifications
Board Certified, American Board of Orthopaedic Surgery
Office Information for Dr. Douglas Beard, MD
Primary Location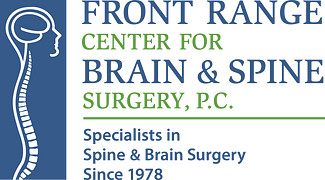 1313 Riverside Avenue
Fort Collins, CO 80524
Hours
Monday: 9:00 - 5:00
Tuesday: 9:00 - 5:00
Wednesday: 9:00 - 5:00
Thursday: 9:00 - 5:00
Friday: 9:00 - 5:00
Front Range Center for Brain and Spine Surgery, P.C.
Front Range Center for Brain and Spine Surgery, P.C on Facebook
Insurance Accepted
AARP
Aetna
American Family Insurance
Anthem Blue Cross and Blue Shield
Bankers Life and Casualty
Blue Cross and Blue Shield
Cigna
Coventry Health Care
Fortis
Golden Rule Insurance Company
Health Net
HealthMarkets
HealthPartners
Highmark
Humana
Independence Blue Cross
Medicare
Premera Blue Cross
Principal Financial Group
Shelter Insurance
State Farm
Thrivent Financial for Lutherans
UnitedHealth Group
Unitrin
WellCare Health Plans
WellPoint
Co Choice Health
First Choice of Midwest
Tricare
Cigna
Multiplan
PHCS
Profile last updated . This information was supplied by or on behalf of the provider.