Meet Dr. Ira Fedder, MD
Dr. Fedder is a fellowship-trained orthopedic surgeon with Towson Orthopaedic Associates.
His specialties include caring for spine conditions and general orthopedic surgery.
Dr. Fedder at a Glance
Dr. Fedder takes the time to carefully explain the conditions and treatment options to each patient he sees.
He offers a wide range of spine treatments, from traditional discectomies to fusions to minimally invasive procedures.
Dr. Fedder is available to help you return to a high quality of life.
Dr. Fedder is a member of Towson Orthopaedic Associates
How Dr. Ira Fedder, MD Can Help You
Conditions
Cervical Spine Disorders
Degenerative Spinal Conditions
Herniated Disc/Bulging Disc
Lumbar Spine Disorders
Myelopathy
Sciatica/Radiculopathy/Leg Pain
Spinal Stenosis
Spondylolisthesis
Spinal Tumors
Lower Back Pain
Upper Back Pain
Brain Tumors
Treatment
Disc Surgery/Replacement
Microdiscectomy/Microdecompression
Spinal Fusion
Lower Back/Lumbar Spine Surgery
Minimally Invasive Surgery
Neck/Cervical Spine Surgery
Upper Back/Thoracic Spine Surgery
Accolades for Dr. Ira Fedder, MD
Professional Distinctions
Orthopaedic residency - University of Maryland
Fellowship Scoliosis and Spine Surgery-- St Joseph Medical Center
Professional Affiliations
American Academy of Orthopaedic Surgeons
North American Spine Society
Office Information for Dr. Ira Fedder, MD
O'Dea Medical Arts Building
7505 Osler Drive
Suite 104
Towson, MD 21204
Driving Directions
Primary Location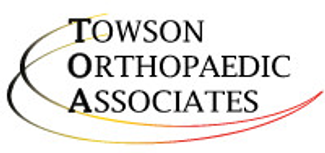 O'Dea Medical Arts Building
7505 Osler Drive
Suite 104
Towson, MD 21204
Hours
Monday: 8:00 4:30
Tuesday: 8:00 - 4:30
Wednesday: 8:00 - 4:30
Thursday: 8:00 - 4:30
Friday: 8:00 - 4:00
Visit the Towson Orthopaedic Associates Website
Profile last updated . This information was supplied by or on behalf of the provider.