Meet Dr. Jeffrey McConnell, MD
Dr. McConnell is a board-certified and fellowship-trained orthopedic surgeon with Spine Center of Excellence at OAA Orthopaedic Specialists.
He has expertise in pediatric spinal deformity, motion preservation technologies for spine surgery, and minimally invasive spine surgery techniques. Dr. McConnell is also highly experienced with cervical total disc replacement.
Dr. McConnell at a Glance
Dr. McConnell completed two spine surgery fellowships and is board certified in both spinal surgery and orthopedic surgery.
He has presented research at scientific meetings throughout the United States and internationally.
Dr. McConnell is equipped to help alleviate your pain.
Dr. McConnell is a member of Spine Center of Excellence at OAA Orthopaedic Specialists.
Directions to our primary location in
How Dr. Jeffrey McConnell, MD Can Help You
Conditions
Back Pain
Cervical Spine Disorders
Complex Spine Disorders
Degenerative Disc Disease
Degenerative Spine Conditions
Herniated Disc / Bulging Disc
Kyphosis
Low Back Pain
Lumbar Spine Disorders
Myelopathy
Neck Pain
Sciatica / Radiculopathy
Spinal Stenosis
Spine Conditions
Spine Injuries
Spondylolisthesis
Thoracic spine disorders
Trauma
Tumors
Treatments
ALIF: Anterior Lumbar Interbody Fusion
Artificial Disc Replacement
Disc Arthroplasty
Endoscopic Microdiscectomy
Epidural Steriod Injections
Facet Joint Injections / Blocks
Laminectomy / Decompression Surgery
Microdiscectomy
Minimally Invasive Surgery
Non-Surgical Treatment and Diagnosis
Pain Management
Physical Therapy
Reconstructive / Revision Spine Surgery
Scoliosis Surgery
Scoliosis Treatment - Non-Surgical
Spinal Fusion
Spine Surgery
Vertebroplasty / Kyphoplasty
XLIF: Lateral Lumbar Interbody Fusion
Accolades for Dr. Jeffrey McConnell, MD
Professional Distinctions
Fellowship, Spine Surgery: University of Maryland
Fellowship, Spine Surgery: Queens Medical Centre
Professional Affiliations
Society of Lateral Access Surgery
North American Spine Society
International Society for the Advancement of Spine
American Association of Orthopaedic Surgeons
Pennsylvania Orthopaedic Society
Pennsylvania Medical Society
Lehigh County Medical Society
AOSpine International
Board Certifications
American Board of Spine Surgery
American Board of Orthopaedic Surgery
American Board of Independent Medical Examiners
National Board of Medical Examiners
Office Information for Dr. Jeffrey McConnell, MD
Primary Location: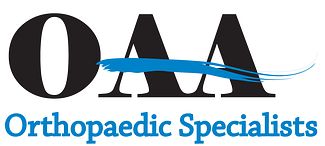 250 Cetronia Road
Allentown, PA 18104

Hours
Monday: 08:00 - 05:00
Tuesday:: 08:00 - 05:00
Wednesday: 08:00 - 05:00
Thursday: 08:00 - 05:00
Friday: 08:00 - 05:00
Visit the OAA Orthopaedic Specialists' Website
Click Here to Learn More About Dr. McConnell's Charitable Work in India
Insurance Accepted
Accepts Most Insurance Plans
Practice Documents
Profile last updated: March 27, 2018. This information was supplied by or on behalf of the provider.