Meet Dr. Jeffrey M. Spivak, MD
Dr. Spivak is a board-certified and fellowship-trained orthopedic surgeon with NYU Hospital for Joint Diseases Spine Center.
He is the director of a multidisciplinary practice dedicated to the comprehensive evaluation and treatment of spinal disorders.
Dr. Spivak at a Glance
He specializes in the surgical treatment of cervical and lumbar spinal disorders, including herniated discs, spinal stenosis, and scoliosis.
He has deep expertise performing spinal fusion, artificial disc replacement, and minimally invasive spinal surgery.
Schedule an appointment with Dr. Spivak.
How Dr. Jeffrey M. Spivak, MD Can Help You
Conditions
Cervical Spine Disorders
Degenerative Spinal Conditions
Herniated Disc/Bulging Disc
Lumbar Spine Disorders
Myelopathy
Sciatica/Radiculopathy/Leg Pain
Scoliosis and Deformity
Spinal Stenosis
Spondylolisthesis
Thoracic Spine Disorders
Trauma
Spinal Tumors
Brain Tumors
Treatment
Disc Surgery/Replacement
Spinal Fusion
Kyphoplasty/Vertebroplasty
Lower Back/Lumbar Spine Surgery
Neck/Cervical Spine Surgery
Scoliosis Surgery
Upper Back/Thoracic Spine Surgery
Accolades for Dr. Jeffrey M. Spivak, MD
Professional Distinctions
Spine Fellowship, Thomas Jefferson University, Philadelphia
North American Traveling fellowship of the American Orthopaedic Association, 1995
Russell Hibbs Award of the Scoliosis Research Society, 1995
Professional Affiliations
North American Spine Society
American Academy of Orthopaedic Surgeons
Scoliosis Research Society
Orthopaedic Research Society
Medical Society of the State of New York
Board Certifications
American Board of Orthopaedic Surgeons, 1995
Office Information for Dr. Jeffrey M. Spivak, MD
Primary Location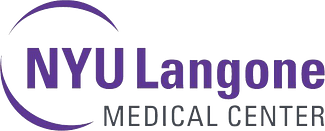 301 East 17th Street
Suite 400
New York, NY 10003
Dr. Jeffrey Spivak's Profile on the NYU Langone Medical Center Website
Profile last updated . This information was supplied by or on behalf of the provider.