Meet Dr. Louis Quartararo, MD, FAAOS
Dr. Louis G. Quartararo (Dr. Q) is regarded as a pioneer in minimally invasive spine surgery treatments. He opened his New Jersey practice in 2000, and has been dedicated to providing his patients with what he considers "concierge-level care."
Dr. Q has been practicing surgery for over a decade and has an extensive list of achievements and experience in the industry. He completed an Orthopedic Spine Surgery fellowship at Johns Hopkins University, has had several peer-reviewed articles published, has presented on spinal surgery developments both nationally and internationally, and is board-certified with the American Board of Orthopedic Surgery. Dr. Q is one of just a few specialists in the New Jersey area to offer endoscopic lumbar fusion as an outpatient surgery to correct degenerative disc disease, scoliosis, spondylolisthesis and other spinal disorders.
Dr. Quartararo is an orthopedic surgeon with Q Spine Institute.
Doctor Quote
As a spine surgeon, my practice is recognizably different from most others, and that's no accident. I love what I do and that's because it boils down to helping make a real, lasting and positive difference in people's lives.
Special Offer
Get A Free MRI Review
Directions to our primary location in
How Dr. Louis Quartararo, MD, FAAOS Can Help You
Specialties
Education
M.D., Mount Sinai School of Medicine, New York, NY
Conditions
Back Pain
Degenerative Disc Disease
Degenerative Spinal Conditions
Failed Back Surgery Syndrome
Herniated Disc / Bulging Disc
Low Back Pain
Myelopathy
Neck Pain
Nerve Pain / Neuralgia
Post Surgery Pain
Sciatica / Radiculopathy / Leg Pain
Spinal Stenosis
Spondylolisthesis
Sports Injuries
Upper Back Pain
Work Injuries
Treatments
Anterior Cervical Corpectomy
Anterior Cervical Discectomy & Fusion
Cervical Disc Replacement
Diagnostic Testing
Endoscopic Microdiscectomy
Kyphoplasty / Vertebroplasty
Laminectomy
Laminoplasty
Magnetic Resonance Imaging (MRI)
Microdiscectomy
Minimally Invasive Surgery
Spinal Fusion
Spine Surgery
Accolades for Dr. Louis Quartararo, MD, FAAOS
Professional Distinctions
Fellowship, Orthopaedic Spine Surgery - John Hopkins University, Baltimore, MD
Fellowship, Orthopaedic Trauma - University of Maryland, Baltimore, MD
Professional Affiliations
American Medical Association
North American Spine Society
Orthopaedic Trauma Association
Board Certifications
Board Certified, American Board of Orthopaedic Surgery
Diplomate, National Board of Medical Examiners
Office Information for Dr. Louis Quartararo, MD, FAAOS
Primary Location: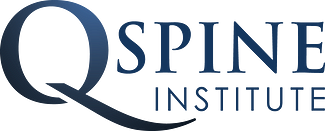 QSpine Institute
37 West Century Road
Suite 104
PARAMUS, NJ 07652

Hours
Monday: 9:00 - 5:00
Tuesday: 9:00 - 5:00
Wednesday: 9:00 - 5:00
Thursday: 9:00 - 5:00
Friday: 9:00 - 5:00
Insurance Accepted
Most insurances accepted - call for a full list
This information was supplied by or on behalf of the provider.