Meet Dr. Mark A. Lapp, MD
Dr. Lapp is a board-certified and fellowship-trained orthopedic surgeon with Orthopaedic Surgical Associates.
He has expertise in complex reconstructive spinal surgery, spinal revision surgery, and minimally invasive spine surgery.
Dr. Lapp at a Glance
He has a broad background caring for both non-surgical and surgical spinal disorders in adults and children alike.
He is an Assistant Professor of Orthopaedic Surgery at Tufts University and maintains an active research interest, presenting papers at the Scoliosis Research Society, the North American Spine Society, and the American Academy of Orthopaedic Surgeons.
Dr. Lapp is available to help you feel your best again. He works in collaboration with Dr. Atul L. Bhat, MD, North Chelmsford, MA, 01863 at Orthopaedic Surgical Associates.
How Dr. Mark A. Lapp, MD Can Help You
Conditions
Cervical Spine Disorders
Degenerative Spinal Conditions
Herniated Disc/Bulging Disc
Ligament Sprain
Lumbar Spine Disorders
Muscle Strain
Myelopathy
Osteoarthritis
Piriformis Syndrome
Sacroiliac (SI) Joint Dysfunction
Sciatica/Radiculopathy/Leg Pain
Scoliosis and Deformity
Spinal Stenosis
Spondylolisthesis
Thoracic Spine Disorders
Trauma
Osteoporosis
Spinal Tumors
Coccydynia
Brain Tumors
Muscle Pain
Treatment
Exercise
Physical Therapy
Disc Surgery/Replacement
Spinal Fusion
Kyphoplasty/Vertebroplasty
Lower Back/Lumbar Spine Surgery
Minimally Invasive Surgery
Neck/Cervical Spine Surgery
Scoliosis Surgery
Upper Back/Thoracic Spine Surgery
Accolades for Dr. Mark A. Lapp, MD
Professional Distinctions
Fellowship Training in Spinal Surgery
Assistant Clinical Professor of Orthopaedic Surgery - Tufts University School of Medicine
Professional Affiliations
North American Spine Society
Scoliosis Research Society
American Academy of Orthopaedic Surgeons
Board Certifications
Board Certified, American Board of Orthopaedic Surgery
Office Information for Dr. Mark A. Lapp, MD
Primary Location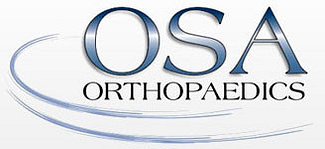 14 Research Place
Suite 200
North Chelmsford, MA 01863
Orthopaedic Surgical Associates
Profile last updated . This information was supplied by or on behalf of the provider.