Meet Dr. Matthew Gerlach, MD
Dr. Gerlach is a board-certified, fellowship-trained orthopedic surgeon with Front Range Orthopedics & Spine.
He has extensive orthopedic and neurosurgical experience, specializing in the treatment of spinal deformity, degenerative condtions, and traumatic conditions affecting the lumbar, thoracic, and cervical spine.
Dr. Gerlach at a Glance
Dr. Gerlach is trained in both minimally invasive and traditional surgical techniques. He utilizes advanced surgical technology, such as computer-guided navigation and motion preservation procedures.
He provides individualized care for each patient, working with a network of spine specialists to optimize non-surgical treatment options as well as the latest surgical techniques.
Dr. Gerlach wants every patient he meets, both adults and adolescents, to get the best spine care possible.
Directions to our primary location in
How Dr. Matthew Gerlach, MD Can Help You
Specialties
Years in Practice
Education
Fellowship, Rocky Mounting Spine Clinic, Lone Tree, CO
Residency, Medical College of Wisconsin, Milwaukee, WI
Medical School, University of Minnesota, Minneapolis, MN
Conditions
Cervical Spine Disorders
Complex Spinal Disorders
Degenerative Disc Disease
Degenerative Spinal Conditions
Failed Back Surgery Syndrome
Herniated Disc / Bulging Disc
Kyphosis
Lumbar Spine Disorders
Myelopathy
Nerve Pain / Neuralgia
Sacroiliac Joint Dysfunction
Sciatica / Radiculopathy / Leg Pain
Scoliosis and Deformity
Spinal Infections
Spinal Stenosis
Spondylolisthesis
Thoracic Spine Disorders
Trauma
Work Injuries
Treatments
ALIF (Anterior Lumbar Interbody Fusion)
Anterior / Posterior Lumbar Fusion
Anterior Cervical Corpectomy
Anterior Cervical Discectomy & Fusion
Cervical Disc Replacement
Disc Surgery / Replacement
Kyphoplasty / Vertebroplasty
Laminectomy
Laminoplasty
Lateral Lumbar Interbody Fusion
Microdiscectomy / Microdecompression
Minimally Invasive Surgery
PLIF (Posterior Lumbar Interbody Fusion)
Posterior Cervical Foraminotomy
Posterolateral Lumbar Fusion
Reconstructive / Revision Spine Surgery
Scoliosis Surgery
Spinal Fusion
Spine Surgery
TLIF (Transforaminal Lumbar Interbody Fusion)
Accolades for Dr. Matthew Gerlach, MD
Professional Affiliations
American Academy of Orthopaedic Surgeons
North American Spine Society
Board Certifications
American Board of Orthopedic Surgery
Office Information for Dr. Matthew Gerlach, MD
Primary Location: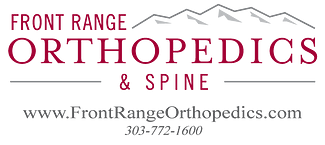 Longmont
1610 Dry Creek Drive
Longmont, CO 80503

Hours
Monday: 7:30 - 5:00
Tuesday: 7:30 - 5:00
Wednesday: 7:30 - 5:00
Thursday: 7:30 - 5:00
Friday:7 :30 - 5:00
Visit Dr Gerlach's Profile on The Front Range Orthopedics & Spine Website
Profile last updated: January 28, 2019. This information was supplied by or on behalf of the provider.