Meet Dr. Michael Longley, MD
Dr. Longley is a board-certified and fellowship-trained orthopedic surgeon with Nebraska Spine Hospital.
He treats patients affected by an array of spinal conditions, including acquired and degenerative spinal diseases.
Dr. Longley at a Glance
He has expertise in complex and minimally invasive spine surgery, disc herniation, spinal tumors, spinal fusion, spinal deformity, spinal cord decompression, traumatic spinal injury, and artificial disc surgery.
Dr. Longley completed a fellowship in spine and orthopedic surgery. He serves as Acting Medical Director of Alegent Back and Spine Institute, in Omaha, Nebraska.
Dr. Longley is available to help you find relief from back and neck pain.
Dr. Longley is a member of Nebraska Spine Hospital.
Additional locations across the region including Lincoln, Fremont, Columbus, Grand Island, Lexington, and Shenandoah, IA.
Directions to our primary location in
How Dr. Michael Longley, MD Can Help You
Specialties
Education
Fellowship, Minnesota Spine Center, Minneapolis, Minnesota
Fellowship, University of Western Ontario, London, Ontario, Canada
Fellowship, University of Saskatchewan, Saskatchewan, Saskatchewan, Canada
Residency, University of Saskatchewan, Saskatchewan, Saskatchewan, Canada
Medical School, University of Cape Town, Cape Town, South Africa
Conditions
Acute/Chronic Pain
Arthritis
Degenerative Disc Disease
Failed Back Syndrome
Fibromyalgia
Herniated / Bulging Disc
Ligament Instability
Muscle Injuries
Myelopathy
Radicular Pain
Radicular Pain/Symptoms
Scoliosis
Spinal Deformity
Spinal Fractures
Spinal Instability
Spinal Stenosis
Spine Disorders
Spine Infections
Spine Injuries
Spine Pain
Spine Problems
Spine Trauma
Spine Tumor
Spondylolethesis
Spondylolysis
Treatments
ALIF (anterior lumbar interbody fusion)
Anterior / Posterior Lumbar Fusion
BOTOX
Botulinum Toxin Injections
Bracing/Supports
Cervical Spine Fusion
Decompression
Disc Replacement
Disectomy
Disk Surgery On Back And Neck
Fluoroscopic Spinal Injections
Fluroscopic Guided Injections
Fracture Repair
Injections
Laminectomy
Laminotomy
Minimally Invasive Surgery
Motion Preservation Surgery
Motion Preservation Techniques
Neck Surgery
Occupational Therapy
Physical Therapy
Spinal Fusion
Spine Surgery
Surgery for Degenerated Disc
TLIF: Transforaminal Lumbar Interbody Fusion
X–Ray On Site
Accolades for Dr. Michael Longley, MD
Professional Distinctions
Acting Medical Director of Alegent Back and Spine Institute Omaha, Nebraska January 2001 to present
Professional Affiliations
Member of Saskatchewan Medical Association
Member of American Academy of Orthopaedic Surgeons
Metro Omaha Medical Society
Omaha Mid-West Clinical Society
Member of North American Spine Society
Member of Scoliosis Research Society
Board Certifications
Fellow of the Royal College of Surgeons of Canada (F.R.C.S.C.)
American Board of Orthopaedic Surgery
Office Information for Dr. Michael Longley, MD
Primary Location: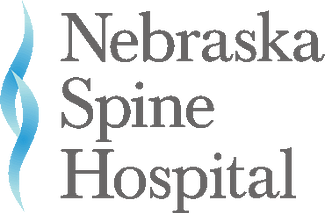 Nebraska Spine and Pain Center
13616 California Street
Suite 100
Omaha, NE 68154

Hours
Monday: 5:30 - 5:00
Tuesday: 5:30 - 5:00
Wednesday: 5:30 - 5:00
Thursday: 5:30 - 5:00
Friday: 5:30 - 5:00
Visit the Nebraska Spine Hospital Website
Visit Dr. Longley's profile on The Nebraska Spine Hospital Profile
Follow Nebraska Spine Hospital on Facebook
Additional Locations
Central Nebraska Orthopaedics
620 North Diers Avenue
Suite 200
Grand Island, NE 68803
Driving directions
Profile last updated: October 17, 2018. This information was supplied by or on behalf of the provider.