Meet Physician Champion for Memorial Spine: Raphael R. Roybal
Dr. Raphael R. Roybal is a fellowship-trained, board certified Orthopedic Spine Surgeon in Savannah, Georgia. He is a physician champion for the Center of Excellence for Spine Surgery at Memorial Spine and has been instrumental in developing a program that is evidence based and research driven.
Meet Dr. Raphael R. Roybal:
Dr. Roybal specializes in minimally invasive spine surgery.
Completed his fellowship at the Texas Back Institute
Submitted numerous articles and publications comparing the clinical outcomes of minimally invasive surgery versus traditional open surgery and he has co-authored a book chapter for a major text discussing the future and implications of Total Disc Replacement
Actively involved with the iFuse Implant system which is a minimally invasive surgical option, designed to be easier and less invasive than traditional open surgical SI joint fusion
Driving force for adding Mazor Robotics Renaissance™ Guidance System to Memorial Health, a specially-designed mechanical guidance system that enables surgeons to perform safer and more accurate spine surgery
Dr. Raphael Roybal is part of the team that makes up Chatham Orthopaedic Associates, P.A. and Memorial Spine.
Memorial Spine is regionally recognized for its accomplishments in spine surgery. Taking a comprehensive approach to spine-related pain, the spine specialists at Memorial Health have demonstrated their commitment to quality care, resulting in better overall outcomes for patients experiencing back pain, neck pain and degenerative spine conditions.
Directions to our primary location in
How Physician Champion for Memorial Spine: Raphael R. Roybal Can Help You
Conditions
Acute Pain
Ankylosing Spondylitis
Arm Pain
Arthritis
Auto-Related Injuries
Back Pain
Cervical Spine Disorders
Degenerative Disc Disease
Degenerative Spinal Conditions
Extremity Dysfunction / Pain
Facet Syndrome
Failed Back Surgery Syndrome
Foot Drop
Fracture
Gait disorders
Herniated Disc / Bulging Disc
Kyphosis
Leg Pain
Ligament strain
Lower Back Pain
Lumbar Spine Disorders
Neck Disorders
Neck Pain
Nerve Pain / Neuralgia
Neuropathic Pain
Osteoporotic Compression Fractures
Pinched Nerve
Post Surgery Functional Problems
Post Surgery Pain
Sacroiliac Joint Dysfunction
Sciatica / Radiculopathy
Scoliosis and Deformity
Spinal Cord Injury
Spinal Infections
Spinal Stenosis
Spine Conditions
Spondylolisthesis
Sports Injuries
Thoracic spine disorders
Trauma
Upper Back Pain
Vertebral subluxation
Treatments
ALIF (anterior lumbar interbody fusion)
Annulus Repair
Anterior / Posterior Lumbar Fusion
Anterior Cervical Corpectomy
Anterior Cervical Discectomy / Decompression
Anterior Cervical Fusion
Artificial Disc Replacement - Cervical
Artificial Disc Replacement - Lumbar
Back Surgery
Cervical Spine Fusion Instrumentation
Cervical Spine Surgery
Diagnostic Testing
Disc Arthroplasty
Discectomy
Dynamic lumbar stabilization
Endoscopic Microdiscectomy
Exercise
Interspinous process spacers
Kyphoplasty
Laminectomy / Decompression Surgery
Laminoplasty
Lateral Lumbar Interbody Fusion
Lower Back Surgery
Lumbar Corpectomy
Lumbar Spine Fusion Instrumentation
Microdiscectomy / Microdecompression
Minimally Invasive Surgery
Myelotomy
Neck Surgery
Non-Surgical Treatment and Diagnosis
PLIF (posterior lumbar interbody fusion)
Pain Pumps
Posterior Cervical Decompression
Posterior Cervical Discectomy
Posterior Cervical Foraminotomy
Posterolateral Lumbar Fusion
Reconstructive / Revision Spine Surgery
SI Joint Fusion
Spinal Cord Stimulation
Spinal Cord Surgery
Spinal Decompression
Spinal Fusion
Spine Surgery
TLIF (transforaminal lumbar interbody fusion)
Ultrasound
Upper Back Surgery
Upper Cervical Specific Techniques
Vertebroplasty
X-STOP
XLIF (lateral lumbar interbody fusion)
Accolades for Physician Champion for Memorial Spine: Raphael R. Roybal
Professional Distinctions
Fellowship, Orthopaedic Spine Surgery - Texas Back Institute
Dacor Bacon House Fellowship Award Recipient
Professional Affiliations
North American Spine Society
American Academy of Orthopaedic Surgeons
Georgia Medical Society
Georgia Orthopaedic Society
Board Certifications
Board Certified, American Board of Orthopaedic Surgery
Office Information for Physician Champion for Memorial Spine: Raphael R. Roybal
Primary Location: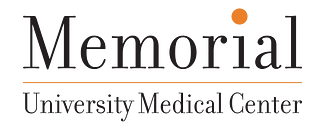 4425 Paulsen Street
Savannah, GA 31405

This information was supplied by or on behalf of the provider.