Meet Richard A. Kube II
Richard A. Kube II, MD, FACSS, FAAOS, CIME is a fellowship trained spine surgeon and founder/owner of Prairie Spine & Pain Institute in Peoria, Illinois. He is also the founder and owner of Prairie Spine and Pain Institute of Southern Illinois. He holds board certifications from the American Board of Spine Surgery, American Board of Orthopaedic Surgery and American Board of Independent Medical Examiners. His practice is dedicated to providing operative and non-operative treatments for spinal ailments. He is also engaged in active research and education projects. These endeavors have led to publications as well as over 50 lectures throughout North America, Europe and Asia. He has maintained an active role in the spine specialty societies and serves on various committees within the North American Spine Society and International Society for the Advancement of Spine Surgery. Dr. Kube also holds a seat on the Board of Directors for the American Board of Spine Surgery and serves as treasurer. He has acted as an oral examiner and submitted questions for the written exam on its behalf. His dedication to advancing spine surgery has also earned him consulting agreements in the spine industry and beyond. His interests address illness prevention as well as treatment as he is co-owners of Align Life Work and Wellness, a corporate wellness company.
Dr. Kube was born and raised in southern Illinois. He obtained his Bachelor of Science degree at Saint Louis University, followed by Doctor of Medicine with a distinction in research. Saint Louis University was also the site for his post-graduate training Orthopaedic Surgery. Upon completion of residency training, Dr. Kube obtained Spine Fellowship training in Louisville, Kentucky with Spine Surgery PSC, an internationally known and respected program directed by spine surgeon Richard Holt, MD. Dr. Kube currently serves as clinical faculty at University of Illinois College of Medicine at Peoria.
Directions to our primary location in
How Richard A. Kube II Can Help You
Conditions
Auto-Related Injuries
Back Pain
Cervical Spine Disorders
Degenerative Disc Disease
Degenerative Spinal Conditions
Fracture
Herniated Disc / Bulging Disc
Lower Back Pain
Lumbar Spine Disorders
Muscle Pain / Muscle Strain
Neck Pain
Sacroiliac Joint Dysfunction
Sciatica / Radiculopathy
Scoliosis and Deformity
Spinal Cord Injury
Spinal Stenosis
Spine Conditions
Spondylolisthesis
Sports Injuries
Thoracic spine disorders
Trauma
Upper Back Pain
Workers' Compensation Injuries
Treatments
ALIF (anterior lumbar interbody fusion)
Anterior / Posterior Lumbar Fusion
Anterior Cervical Corpectomy
Anterior Cervical Discectomy
Anterior Cervical Discectomy / Decompression
Anterior Cervical Fusion
Artificial Disc Replacement - Cervical
Artificial Disc Replacement - Lumbar
Athletic training
Back Surgery
Cervical Spine Surgery
Diagnostic Testing
Epidural Steroid Injections - Cervical
Epidural Steroid Injections - Lumbar
Exercise
Facet Joint Injections / Blocks
Functional capacity evaluations
Kyphoplasty
Lower Back Surgery
Microdiscectomy / Microdecompression
Minimally Invasive Surgery
Neck Surgery
Nerve Blocks
Non-Surgical Treatment and Diagnosis
Pain Management
Physical Therapy
Rehabilitation
Sacroiliac Joint Injections / Blocks
Spinal Cord Surgery
Spinal Decompression
Spinal Fusion
Spine Surgery
Transforaminal Injections
Upper Back Surgery
Upper Cervical Specific Techniques
Vertebroplasty
XLIF (lateral lumbar interbody fusion)
Accolades for Richard A. Kube II
Professional Distinctions
CEO/Founder, Prairie Spine & Pain Institute
Board of Directors, Board of Spine Surgery
North American Spine Society Committee on Motion Preservation
Spine Arthroplasty Society Fellowship Standards Committee
Clinical Assistant Professor of Surgery - Department of Surgery, Section of Orthopaedics - University of Illinois College of Medicine, Peoria, IL
Spine Surgery Fellowship - Louisville, KY
Professional Affiliations
American Academy of Orthopedic Surgeons
Peoria Medical Society
Spine Arthroplasty Society
North American Spine Society
AO North America
American College of Spine Surgery
American Board of Spine Surgery
Illinois State Medical Society
Society of Lateral Access Surgeons
Board Certifications
Board Certified, American Board of Orthopaedic Surgery
Board Certified, American Board of Spine Surgery
Office Information for Richard A. Kube II
Primary Location: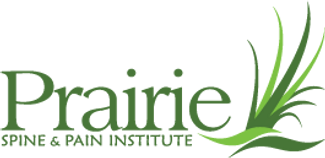 7620 N. University Street
Suite 104
Peoria, IL 61614

Prairie Spine & Pain Institute
Profile last updated: August 31, 2016. This information was supplied by or on behalf of the provider.