Meet Dr. Scott Hodges, DO
Dr. Scott Hodges is a Board Certified Orthopaedic Spine Surgeon who treats patients with neck pain, back pain and spinal disorders in and around Chattanooga, Tennessee. Dr. Hodges served our country in the United States Air Force, achieving the rank of Major. He finished his training at Hinsdale Hospital in Illinois. Post-training, Dr. Hodges has authored numerous articles for publication, and participated in leading research projects.
The physicians of the Center for Sports Medicine and Orthopaedics are considered leaders in their profession, not just in Chattanooga, but nationally and internationally. They take pride in their surgeons and their training in the latest in procedures and technologies. The innovative environment these experts surround themselves with has led to multiple inventions of spinal implants. And it is this group that, from its inception, set the standard for sports medicine in the Tennessee Valley. Whether detecting osteoporosis, treating a work-related or sports back injury, relieving spine pain, or replacing a joint, the focus is on quality care. Their goal is to serve their patients with the best possible orthopedic care and exemplary human kindness, dignity and respect.
Dr. Scott Hodges is an Orthopaedic Surgeon with Center for Sports Medicine and Orthopaedics.
Doctor Quote
One of the most rewarding is in conducting research projects that lead to efforts that will accelerate the healing process for the patients we serve [in the Air Force].
Directions to our primary location in
How Dr. Scott Hodges, DO Can Help You
Conditions
Acute Pain
Back Pain
Cervical Spine Disorders
Degenerative Disc Disease
Degenerative Spinal Conditions
Fracture
Herniated Disc / Bulging Disc
Hip Pain
Knee Pain
Leg Pain
Lower Back Pain
Lumbar Spine Disorders
Neck Disorders
Neck Pain
Nerve Pain / Neuralgia
Osteoarthritis
Osteoporosis
Post Surgery Pain
Sciatica / Radiculopathy
Spinal Stenosis
Spine Conditions
Sports Injuries
Thoracic Outlet Syndrome
Trauma
Upper Back Pain
Whiplash
Workers' Compensation Injuries
Treatments
Artificial Disc Replacement - Cervical
Artificial Disc Replacement - Lumbar
Back Surgery
Cervical Spine Surgery
Computed Tomography (CT) Scan
Disc Arthroplasty
Discectomy
Electrotherapy, e.g. TENS
Laminectomy / Decompression Surgery
Lower Back Surgery
Magnetic Resonance Angiography (MRA)
Magnetic Resonance Imaging (MRI)
Manipulation under anesthesia (MUA)
Medications for Pain and Related Health Issues
Minimally Invasive Surgery
Neck Surgery
Osteoporosis Testing / Treatments
Pain Management
Physical Therapy
Reconstructive / Revision Spine Surgery
Rehabilitation
Spinal Cord Stimulation
Spinal Decompression
Spinal Fusion
Spine Surgery
Upper Back Surgery
Upper Cervical Specific Techniques
Accolades for Dr. Scott Hodges, DO
Professional Affiliations
American Osteopathic Association
American Osteopathic Academy of Orthopaedics
American Spine Injury Association
Board Certifications
Board Certified, American Osteopathic Board of Orthopaedic Surgery
Board Certified, American Board of Independent Medical Examiners
Office Information for Dr. Scott Hodges, DO
Primary Location: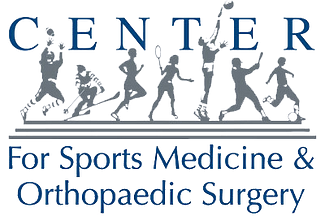 2415 McCallie Avenue
Chattanooga, TN 37404

This information was supplied by or on behalf of the provider.