Meet Dr. Stephen P. Falatyn, MD
Dr. Fatalyn is a board-certified and fellowship-trained orthopedic surgeon with Spine Center of Excellence at OAA Orthopaedic Specialists.
He specializes in treating complex spinal conditions and performing spinal reconstructions.
Dr. Fatalyn at a Glance
Dr. Fatalyn treats a wide range of conditions, such as scoliosis, spondylolisthesis, nerve compressions from disc herniations and spinal stenosis, and spinal fractures.
His spine training included two spine fellowships, and he now specializes in spinal deformity surgery and minimally invasive spinal surgery.
If you want outstanding spine care, talk to Dr. Fatalyn today.
Dr. Fatalyn is a member of Spine Center of Excellence at OAA Orthopaedic Specialists.
Directions to our primary location in
How Dr. Stephen P. Falatyn, MD Can Help You
Specialties
Education
Undergraduate: Cornell University - Ithaca, New York
Medical School: Cornell University Medical College - New York, NY
Residency: The University of North Carolina - Chapel Hill, NC
Conditions
Back Pain
Cervical Spine Disorders
Complex Spinal Disorders
Degenerative Disc Disease
Degenerative Spinal Conditions
Herniated Disc / Bulging Disc
Kyphosis
Low Back Pain
Lumbar Spine Disorders
Myelopathy
Neck Pain
Nerve Compression
Sciatica / Radiculopathy / Leg Pain
Scoliosis and Deformity
Spinal Fractures
Spinal Stenosis
Spinal Trauma
Spondylolisthesis
Thoracic Spine Disorders
Treatments
Adult and Pediatric Spine Surgery
Anterior Cervical Discectomy & Fusion
Artificial Disc Replacement
Kyphoplasty / Vertebroplasty
Laminectomy
Minimally Invasive Spine Surgery
Neck / Cervical Spine Surgery
Non-Surgical Treatment and Diagnosis
Reconstructive / Revision Spine Surgery
Scoliosis Surgery
Spinal Deformity Surgery
Spinal Fusion
Spine Surgery
Transforaminal Lumbar Interbody Fusion (TLIF)
What Patients are Saying About Dr. Stephen P. Falatyn, MD
I wanted to thank Dr. Stephen Falatyn and his team for everything they did for me with replacing my herniated discs. I had 100% faith in him and his team. They gave me a life without pain again and can live again. Thank you.

— Kristen

Fourteen long painful months of complicated symptoms after a traumatic car accident had me going to physical therapy, pain management, and surgery on my shoulder, which did not help the underlying causes of my pain, which had continued to get worse over the months. I was referred to Dr Falatyn for his opinion on my condition. This was the first time I had met any doctor who actually took the time to go through all of my films and tests and found the root of the problems in my neck. I felt like no other doctor cared as much about my pain as he did, and he scheduled surgery promptly. Two weeks later, surgery was performed and to date, all of my symptoms have been relieved. I am able to use my arm again, the pain in my neck has subsided, as well as breathing, eating and drinking have returned to normal. It has been a long road, but without Dr. Falatyn, I would still be struggling. I write this with tears of joy. Thank you Dr. Falatyn, Mr. Rogalski, and team, OAA and staff, you are the best! I would recommend to anyone seeking a solution to their pain!

— Donna

Dear Dr. Falatyn, Thank you and your team for your wonderful work. Three years ago, I had spinal surgery and choosing Dr. Falatyn was the best decision I made. I was leaning on the left side of my body, stricken with severe pain, numbness, and tingling in my feet and was unable to work. But now after my surgery, I am able to live a fully functional life. I have great posture and can now jump and play with my grandchild without worrying about pain. The care that patients receive from Dr. Falatyn and his team is second to none; they treat you well in all areas. Three years later, I am still thankful to Dr. Falatyn for giving me my life back.

— Jacqueline

After receiving the most insensitive care and lack of compassion by a doctor in the Scranton area my neighbor told me about OAA. I called and explained how much pain I was in and I received an appointment for the following day @ 8:00 am. I was seen almost immediately. After x-rays and an examination by P.A Kevin Taber, who easily recognized my pain, an MRI was scheduled for 10:30 and I was seen by Dr. Falatyn at 1:45. I was told I had a moderate herniated disc (L5 Si) and was putting pressure on the nerve that went all the way down my leg causing the most unimaginable pain. He scheduled me for surgery in the same week, and it went absolutely great. I am virtually pain free after the surgery. I and my family are overwhelmed by the most professional and compassionate care from OAA. A most heartfelt THANK YOU to Dr. Falatyn, P.A. Kevin Taber, and the whole staff at OAA. I didn't think care like this existed anymore.

— Kevin

I want to thank Dr. Falatyn for the surgery on my back. I had a lot of pain going down my leg. I had spinal injections that did not work and I was referred to Dr. Falatyn and he did a great job, it has only been a week and I can feel the difference. I know it's going to be a while before I am totally healed but I am being positive. And the staff in the office was so nice. I would recommend Dr. Falatyn.

— Christina

I am a 68 year old female that did heavy labor most of her life and ended up with severe spinal stenosis and arthritis in my back. After seeing countless chiropractors and spending $4,500 on a back stretching treatment that did nothing, I was desperate. A visit to a local back surgeon was useless, as he said he couldn't help me. I was in agony when a friend recommended that I go see Dr. Stephen Falatyn. Desperate and in pain I went to see him. The minute I met him I knew that he was going to help me. He told me how serious my condition was and that it would require 2 separate back surgeries within a month of each other. He spoke frankly to my husband and I of the risks but we put our trust in his hands and God's will. My praise for Dr. Falatyn is immense. I am able to walk up straight whereas before I was hunched over. People that knew me before my operation are amazed of how tall I am now. I would love to see Dr. Falatyn get the praise that he so rightly deserves.

— Marion

I had a cervical fusion done by Dr. Falatyn. He explained everything to me step by step. He is an excellent surgeon, very knowledgeable. I am happy to say the surgery was a success. I would put my faith in him again if I needed another surgery and would recommend him to anyone.

— Marisol

Dr. Falatyn was very professional and explained to my husband and I what to expect.

— Mary Anne

First, Dr. Falatyn did a wonderful job with my neck. I had a disc removed and an artificial disc put in place instead of a fusion. I have full movement and occasional arthritic pain with the weather, unlike every day pain I had before. Have very small scar you can barely notice. Great Job!! I would recommend him for neck surgery if you need it, matter of fact I did just recommend to a friend who needs it.

— Tammy
Accolades for Dr. Stephen P. Falatyn, MD
Professional Distinctions
Fellowship, Spine Surgery - Temple University/Shriner's Hospital; Philadelphia,
Fellowship, Spine Surgery - Thomas Jefferson University; Philadelphia
Professional Affiliations
Fellow, American Academy of Orthopaedic Surgeons
North American Spine Society
Pennsylvania Orthopaedic Society
Pennsylvania Medical Society
Northampton County Medical Society
Northampton County Medical Society
Board Certifications
Board Certified, American Board of Orthopaedic Surgery
Office Information for Dr. Stephen P. Falatyn, MD
Primary Location: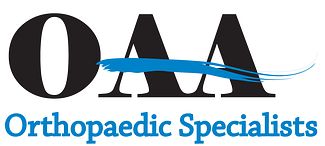 250 Cetronia Road
Allentown, PA 18104

Hours
Monday: 8:00 - 5:00
Tuesday: 8:00 - 5:00
Wednesday: 8:00 - 5:00
Thursday:08:00 - 5:00
Friday: 8:00 - 5:00
OAA Orthopaedic Specialists' Website
Visit the OAA Orthopaedic Specialists' Facebook Page
Insurance Accepted
Accepts Most Insurance Plans
Profile last updated: March 27, 2018. This information was supplied by or on behalf of the provider.