Meet Dr. Steven Samuel Hughes, MD
Dr. Hughes is a board-certified and fellowship-trained orthopedic surgeon with OrthoVirginia.
He is a spine surgery expert, commonly performing special procedures such as cervical spine surgery, microsurgery, and degenerative spine reconstruction. He develops personalized treatment plans for all his patients, taking into account each patient's specific story, medical history, goals, and potential outcomes.
Dr. Hughes at a Glance
Dr. Hughes is a leading authority on spine care; he has served as an assistant professor of orthopedic surgery with multiple universities and medical schools.
He was voted a "Top Doctor" by Northern Virginia Magazine (2017).
If you have back and neck pain, explore solutions with Dr. Hughes.
Dr. Hughes is a member of OrthoVirginia.
Directions to our primary location in
How Dr. Steven Samuel Hughes, MD Can Help You
Specialties
Education
BA, University of Rochester
MD, University of Rochester
Residency, Strong Memorial Hospital, Rochester, New York
Fellowship, Case Western Reserve Hospital, Cleveland, OH
Conditions
Acute Pain
Ankylosing Spondylitis
Arm Pain
Arthritis
Brain Tumors
Bursitis
Chronic Pain
Coccydynia
Degenerative Spinal Conditions
Failed Back Surgery Syndrome
Fibromyalgia
Foot Drop
Foot Pain
Fractures
Herniated Disc / Bulging Disc
Hip Pain
Joint Pain
Knee Pain
Kyphosis
Leg Pain
Lower Back Pain
Muscle Pain / Muscle Strain
Myelopathy
Neck Pain
Nerve Pain / Neuralgia
Osteoporosis
Pediatric Spinal Disorders
Piriformis Syndrome
Sacroiliac Joint Dysfunction
Sciatica / Radiculopathy / Leg Pain
Scoliosis and Deformity
Shoulder Pain
Spinal Cord Injury
Spinal Stenosis
Spinal Tumors
Sports Injuries
Trauma
Upper Back Pain
Whiplash
Treatments
Annulus Repair
Anterior / Posterior Lumbar Fusion
Anterior Cervical Corpectomy
Anterior Cervical Discectomy & Fusion
Bone Graft Substitutes
Bracing
Diagnostic Testing
Disc Surgery / Replacement
Dynamic Lumbar Stabilization
Electrotherapy
Endoscopic Microdiscectomy
Epidural Steroid Injections
Exercise
Heat / Ice Therapy
Hip Joint Injections
Injections / Blocks
Interspinous Process Spacers
Kyphoplasty / Vertebroplasty
Laminectomy
Laminoplasty
Lumbar Corpectomy
Lumbar Spine Fusion
Medial Branch Nerve Blocks
Microdiscectomy / Microdecompression
Microsurgery
Minimally Invasive Surgery
Nerve Blocks
Nerve Testing
Pain Management
Pain Medications
Pain Pumps
Pediatric Care
Peripheral Joint and Muscular Injections
Physical Medicine & Rehabilitation
Physical Therapy
Posterior Cervical Discectomy
Posterior Cervical Foraminotomy
Posterolateral Lumbar Fusion
Posture Correction
Radiofrequency Procedures
Reconstructive / Revision Spine Surgery
Sacroiliac Joint Injections / Blocks
Scoliosis Surgery
Soft Tissue Injections
Spinal Cord Stimulation
Spinal Cord Surgery
Spinal Fusion
Spine Surgery
Sports Medicine
Traction
Upper Back / Thoracic Spine Surgery
What Patients are Saying About Dr. Steven Samuel Hughes, MD
"I am two years out from working with Dr. Hughes and I continue to be grateful to him and his staff for everything they did for me. Dr. Hughes and his team at Commonwealth Orthopedics are amazing. I have never come across a team that is as focused on your needs and making you feel cared for. Overall, Dr. Hughes and his team couldn't perform at a higher standard. His medical knowledge coupled with his calming nature is exactly what you need in a Doctor when you are facing this type of medical concern. I would recomend him and his team to anyone who has spinal/back needs as top professionals in their field. Thank you Dr. Hughes, Carol, Lauren, and the Fairfax INOVA team."

— Inova Patient

"Great surgeon. My spine is a complicated mess. I trust Dr. Hughes. He is a surgical genius. My spine has 14 screws, two stabilization bars and two plates. I was scared to death I would be crippled, and many surgeons would not even take my case. Dr. Hughes took it on and increased my quality of life one hundred fold. Thank you, sir. My gratitude is endless. I can play with my grandchildren again!"

— Inova Patient

"I believe Dr. Hughes did his best for me."

— Inova Patient

"I've had two ACDF surgeries by Dr. Hughes. He performed the surgeries with great expertise and has eased my neck pain for the first time in years. Very confident and honest surgeon. Staff was very kind and helpful, as well. Only downside is long wait times at the tysons office but it's worth the wait to get the right care."

— Inova Patient
Accolades for Dr. Steven Samuel Hughes, MD
Professional Distinctions
Named to America's Best Doctors list, 2008, Northern Virginia magazine
Professional Affiliations
Fellow, American Academy of Orthopaedic Surgeons
Cervical Spine Research Society
North American Spine Society
Eastern Orthopaedic Association
Southern Orthopaedic Association
Orthopaedic Research Society
Washington Orthopaedic Society
Northern Virginia Spine Society
Alpha Omega Alpha
Board Certifications
American Board of Orthopaedic Surgery
Awards
Voted as a "Top Doctor" Northern Virginia Magazine, 2017-2018
Voted as a "Top Doctor" by Washingtonian Magazine, 2015-2017
Selected to the Best Doctors 2014 Database for Virginia Living Magazine
Selected as one of the Best Doctors in America, Harvard University School of Medicine, 2008
Named to the "America's Best Doctors, 2008, 2009" list sponsored by Northern Virginia Magazine
Office Information for Dr. Steven Samuel Hughes, MD
Primary Location: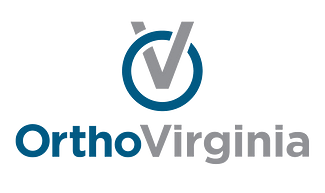 2805 Duke Street
Alexandria, VA 22314

Hours
Monday: 8:30 - 5:00
Tuesday: 8:30 - 5:00
Wednesday: 8:30 - 5:00
Thursday: 8:30 - 5:00
Friday: 8:30 - 5:00
Additional Locations
OrthoVirginia - Tysons Corner Office
8320 Old Courthouse Road
Suite 100
Vienna, VA 22182
Driving directions
Profile last updated: April 19, 2018. This information was supplied by or on behalf of the provider.