Meet Colleen Rice, PA-C
Colleen Rice is a board-certified physician assistant with Towson Orthopaedic Associates.
She specializes in evaluating and treating spine disorders.
Colleen Rice at a Glance
Ms. Rice has experience working in orthopedics and emergency medicine.
She provides care in both the clinical setting and in the operating room, serving as an assistant for spine surgeries.
Colleen Rice is a member of Towson Orthopaedic Associates
How Colleen Rice, PA-C Can Help You
Conditions
Acute Pain
Cervical Spine Disorders
Degenerative Disc Disease
Degenerative Spinal Conditions
Foot Drop
Herniated Disc/Bulging Disc
Ligament Sprain
Lower Back Pain
Lumbar Spine Disorders
Muscle Pain
Muscle Strain
Myelopathy
Neck Disorders
Neck Pain
Nerve Pain/Neuralgia
Osteoarthritis
Osteoporosis
Piriformis Syndrome
Post-Surgical Pain
Sacroiliac (SI) Joint Dysfunction
Sciatica/Radiculopathy/Leg Pain
Scoliosis and Deformity
Spinal Fracture
Spinal Infections
Spinal Stenosis
Spondylolisthesis
Sports Injuries
Thoracic Spine Disorders
Upper Back Pain
Whiplash
Office Information for Colleen Rice, PA-C
O'dea Medical Arts Building
7505 Osler Drive
Suite 104
Towson, MD 21204
Driving Directions
Primary Location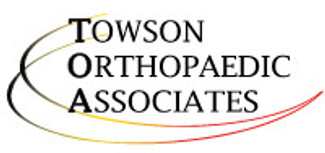 O'dea Medical Arts Building
7505 Osler Drive
Suite 104
Towson, MD 21204
Hours
Monday: 8:00 - 4:30
Tuesday: 8:00 - 4:30
Wednesday: 8:00 - 4:30
Thursday: 8:00 - 4:30
Friday: 8:00 - 4:00
Visit the Towson Orthopaedic Associates Website
Profile last updated . This information was supplied by or on behalf of the provider.