Meet Lun Chen
Lun Chen is a physician assistant in Towson, Maryland who specializes in the treatment of spinal diseases. For 18 years, Lun Chen practiced medicine as a fellowship-trained neurosurgeon in China before coming to the U.S. in 2001. In the United States, Lun studied pain management in the Neurosurgery Department of Johns Hopkins for 8 years and has been practicing at Towson Orthopaedics Associates for the past 5 years, where he can contribute his clinical experience and well developed surgical skill to the practice, and to assist the spine surgeons in providing the best patient care.
Lun Chen is part of the team that makes up Towson Orthopaedic Associates.
Directions to our primary location in
How Lun Chen Can Help You
Conditions
Ankylosing Spondylitis
Degenerative Disc Disease
Degenerative Spinal Disorders
Fractures
Herniated Discs
Muscle Tears
Myelopathy
Radiculopathy
Sciatica
Scoliosis
Spinal Infections
Spinal Injuries
Spinal Stenosis
Spinal Tumors
Spondylolisthesis
Spondylolysis
Sports Injuries
Treatments
CT Scan
DXA Scan
First Assist in Spinal Surgery
Laboratory Tests
Magnetic Resonance Imaging (MRI)
Nerve Conduction Studies
Non-Surgical Treatment and Diagnosis
Osteoporosis Medications
Pain Management
Pre and Post Spine Surgery Evaluation and Care
X-Ray
Accolades for Lun Chen
Professional Distinctions
Winner of a Prestigious National Award for his Research in Pain Management
Graduated from foreign medical school (8 years)
Professional Affiliations
International Association for The Study of Pain (IASP)
Society of Neuroscience
Chinese Neurosurgery Association
North American Spine Society
Office Information for Lun Chen
Primary Location: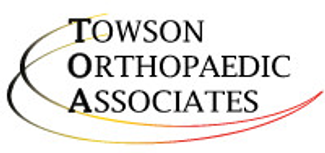 O'Dea Medical Arts Building
7505 Osler Drive
Suite 104
Towson, MD 21204

This information was supplied by or on behalf of the provider.