Meet Shawn Giacobbe, PA-C, M.S.
Shawn Giacobbe is a board-certified physician assistant with Towson Orthopaedic Associates.
He specializes in the evaluation and treatment of spine disorders.
Shawn Giacobbe at a Glance
He delivers exceptional care to patients in both the clinical setting as well as in the operating room as a surgical assistant.
He is a member of the American Academy of Physician Assistants and the Maryland Academy of Physician Assistants.
Shawn Giacobbe is ready to help you find relief.
Shawn Giacobbe is a member of Towson Orthopaedic Associates
Directions to our primary location in
How Shawn Giacobbe, PA-C, M.S. Can Help You
Conditions
Ankylosing Spondylitis
Cervical:
Degenerative Disc Disease
Discitis
Epidural Abscess
Fractures
Herniated Discs
Lumbar:
Muscle Tears
Myelopathy
Radiculopathy
Radiculopathy (sciatica)
Rheumatoid Arthritis
Scoliosis
Spinal Infections
Spinal Stenosis
Spinal Tumors
Spondylolisthesis
Spondylolysis
Vertebral Osteomyelitis
Treatments
Anterior / Posterior Lumbar Fusion
Anterior Cervical Corpectomy
Anterior Cervical Discectomy
Anterior Cervical Discectomy / Decompression
Anterior Cervical Fusion
Artificial Disc Replacement - Cervical
Back Surgery
Bracing
Cervical Spine Fusion Instrumentation
Cervical Spine Surgery
Discectomy
Kyphoplasty
Laminectomy / Decompression Surgery
Laminoplasty
Lateral Lumbar Interbody Fusion
Lower Back Surgery
Lumbar Corpectomy
Lumbar Spine Fusion Instrumentation
Microdiscectomy / Microdecompression
Minimally Invasive Surgery
Neck Surgery
PLIF (posterior lumbar interbody fusion)
Percutaneous Spinal Fusion
Posterior Cervical Decompression
Posterior Cervical Discectomy
Posterior Cervical Foraminotomy
Posterolateral Lumbar Fusion
Scoliosis Surgery
Spinal Cord Stimulation
Spinal Cord Surgery
Spinal Decompression
Spinal Fusion
TLIF (transforaminal lumbar interbody fusion)
Upper Back Surgery
Office Information for Shawn Giacobbe, PA-C, M.S.
Primary Location: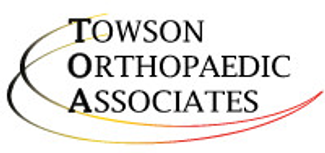 7505 Osler Drive
Suite 104
Towson, MD 21204

Profile last updated: January 4, 2018. This information was supplied by or on behalf of the provider.