Results for Colorado, USA
Physicians Listing

Boulder Neurosurgical & Spine Associates (BNA) is a premier provider in treating spine and brain disorders and is committed to providing the best results possible.

Exempla Spine Care at Denver West has brought together the region's most trusted network of providers to treat all your spine care needs. The Spine Care Center is the destination to learn about your individual condition and design your multidisciplinary treatment plan.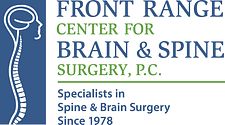 A full-service practice dedicated to spine and brain surgery, offering comprehensive clinical expertise to patients throughout northern Colorado, western Nebraska, Wyoming, and western Kansas.
Map