Results for Wyoming, USA
Physicians Listing

Orthopedic Surgeon
Helping patients understand their unique situations enables them to make wise, informed choices.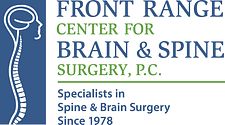 A full-service practice dedicated to spine and brain surgery, offering comprehensive clinical expertise to patients throughout northern Colorado, western Nebraska, Wyoming, and western Kansas.

Neurosurgeon
In an atmosphere of frank communication, our practice takes great satisfaction in helping patients overcome their significant neck or back pain and return to the activities of daily living.
Map