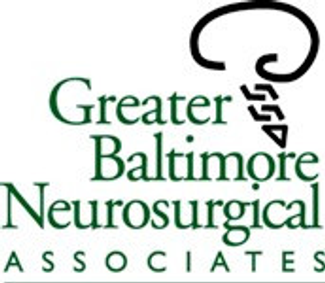 Learn About Greater Baltimore Neurosurgical Associates
Greater Baltimore Neurological Associates is devoted to making a lasting difference in the lives of its patients, bringing pain relief and mobility restoration. The physicians here apply the least-invasive, most-cutting-edge interventions in delivering successful surgery.
Pre-operation classes are offered, where patients can gain information about all their options, better understand potential outcomes, and find encouragement as they receive the highest level of spinal care available.
Greater Baltimore Neurological Associates at a Glance
See what distinguishes Greater Baltimore Neurological Associates as a trusted destination for healthcare:
The team is led by 3 neurosurgeons along with 1 physiatrist, committed to using state-of-the-art techniques in treating all areas of neurosurgery, including cervical and lumbar spine.
Becker's Spine Review listed Greater Baltimore Medical Center as one of the "100 Hospitals With Great Neurosurgery and Spine Programs" (2013).
Dr. Rami is on the forefront of expertise in artificial disc technologies, as well as minimally invasive skull base and pituitary surgery.
Consider Greater Baltimore Neurological Associates for help in regaining your everyday abilities.
Directions to our primary location in
Meet the Physicians of Greater Baltimore Neurosurgical Associates

Bimal Rami
Baltimore, MD
Neurosurgeon

Dr. Mark H Iguchi
Towson, MD
Neurosurgeon

Justin A. Slavin
Towson, MD
Neurosurgeon
How Greater Baltimore Neurosurgical Associates Can Help You
Type of Practice
Specialists
3 Neurosurgeons
1 Pain Medicine and Management Physician
Conditions
Acute Pain
Arm Pain
Brain Injuries
Brain Tumors
Carpal Tunnel Syndrome
Cervical Spine Disorders
Chronic Pain
Complex Spinal Disorders
Degenerative Spinal Conditions
Foot Drop
Gait Disorders
Head Injuries
Herniated Disc/Bulging Disc
Kyphosis
Leg Pain
Lower Back Pain
Lumbar Spine Disorders
Neck Pain
Nerve Pain/Neuralgia
Osteoporosis
Pinched Nerve
Poor Posture
Post-Concussion Syndrome
Sciatica/Radiculopathy/Leg Pain
Scoliosis and Deformity
Spinal Cord Injuries
Spinal Fracture
Spinal Infections
Spinal Stenosis
Spinal Tumors
Spine Conditions
Spondylolisthesis
Thoracic Spine Disorders
Trauma
Upper Back Pain
Treatments
CT Scan
Craniotomy
Exercise
Interventional Pain Management
Joint Surgery
Lower Back/Lumbar Spine Surgery
Magnetic Resonance Imaging (MRI)
Minimally Invasive Surgery
Neck/Cervical Spine Surgery
Neurosurgery
Physical Therapy
Pituitary Surgery
Radiology
Spine Surgery
Vascular Surgery
Office Information for Greater Baltimore Neurosurgical Associates
Primary Location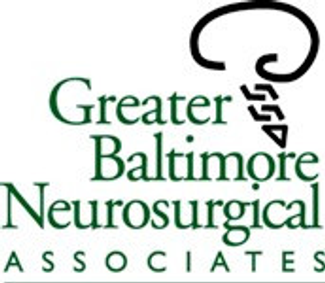 6535 N. Charles Street
Suite 600 - Physicians Pavilion North
Towson, MD 21204

Hours
Monday: 8:00-4:30
Tuesday: 8:00-4:30
Wednesday: 8:00-4:30
Thursday: 8:00-4:30
Friday: 8:00-4:30
Insurance Accepted
Most insurances accepted - call for full list
Profile last updated: March 6, 2019. This information was supplied by or on behalf of the provider.