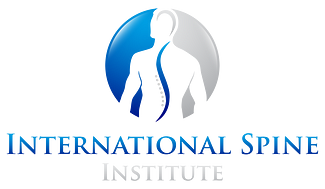 Learn About International Spine Institute
The International Spine Institute specializes in concierge medicine and medical tourism, offering less-invasive procedures—such as stem cell disc therapy, endoscopic spine surgery, and artificial disc replacement—as alternatives to spinal fusion. Dr. Rodriguez's goal is to provide non-fusion options that allow patients to recover quickly and with less pain.
International Spine Institute at a Glance
Here's why people choose the Institute:
The Institute is led by Dr. Marco A. Rodriguez, a board-certified and fellowship-trained orthopedic surgeon who provides individualized, compassionate care. You can see him for up to 45 minutes in your initial consultation.
International Spine Institute aims to be a destination for medical tourism for patients located in North America, Central America, and South America.
The Institute wants to take the anxiety out of spine surgery and offer patients a VIP, concierge experience.
Make an appointment with International Spine Institute to discuss your options for spine care.
Directions to our primary location in
Meet the Physicians of International Spine Institute

Dr. Marco Rodriguez
Baton Rouge, LA
Orthopedic Surgeon
How International Spine Institute Can Help You
Conditions
Degenerative Disc Disease
Degenerative Spinal Conditions
Discogenic Pain
Facet Syndrome
Failed Back Surgery Syndrome
Foot Drop
Herniated Disc / Bulging Disc
Leg Pain
Lower Back Pain
Lumbar Spine Disorders
Neck Pain
Sciatica / Radiculopathy / Leg Pain
Spinal Stenosis
Spondylolisthesis
Upper Back Pain
Treatments
ALIF (Anterior Lumbar Interbody Fusion)
Anterior / Posterior Lumbar Fusion
Anterior Cervical Discectomy & Fusion
Cervical Disc Replacement
Cervical Endoscopic Rhizotomy
Endoscopic Spine Surgery
Facet Rhizotomy
Interlaminer Endoscopic Discectomy
Laminectomy
Laminoplasty
Lumbar Artificial Disc Replacement
Lumbar Endoscopic Rhizotomy
Microdiscectomy / Microdecompression
Minimally Invasive Surgery
Neck / Cervical Spine Surgery
Radiofrequency Procedures
Spinal Fusion
Spine Surgery
Stem Cell Therapy
TLIF (Transforaminal Lumbar Interbody Fusion)
Transforaminal Endoscopic Discectomy
Highlights from International Spine Institute
Office Information for International Spine Institute
Primary Location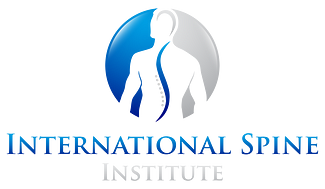 606 Colonial Drive
Suite A
Baton Rouge, LA 70806

Hours
Monday: 8:00 - 5:00
Tuesday: 8:00 - 5:00
Wednesday: 8:00 - 5:00
Thursday: 8:00 - 5:00
Friday: 8:00 - 5:00
Visit the International Spine Institute Website
Like International Spine Institute on Facebook
Profile last updated: March 18, 2019. This information was supplied by or on behalf of the provider.