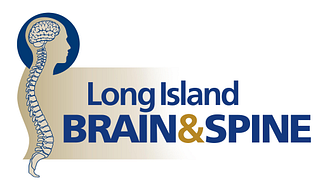 Learn About Long Island Brain & Spine
The board-certified neurosurgeons at Long Island Brain & Spine are trained in the latest minimally invasive and complex surgical techniques and use of state-of-the-art equipment to ensure the best outcomes for their patients. The physicians' technical skills, extensive diagnostic expertise, and concern for their patients allow them to deliver the excellent care.
Long Island Brain & Spine at a Glance
Discover this spine center's philosophy:
They explore non-surgical options first.
They perform surgery only when indicated.
They respect the rights and privacy of all patients and comply with HIPAA regulations.
For oustanding care to relieve neck and back pain, visit Long Island Brain & Spine.
Directions to our primary location in
Meet the Physicians of Long Island Brain & Spine
How Long Island Brain & Spine Can Help You
Conditions
Arm Pain
Brain Injuries
Brain Tumors
Carpal Tunnel Syndrome
Cervical Spine Disorders
Degenerative Spinal Conditions
Herniated Disc/Bulging Disc
Lower Back Pain
Lumbar Spine Disorders
Neck Pain
Osteoporosis
Pinched Nerve
Sciatica/Radiculopathy/Leg Pain
Scoliosis and Deformity
Spinal Fracture
Spinal Stenosis
Spinal Tumors
Thoracic Spine Disorders
Upper Back Pain
Treatments
Anterior Cervical Discectomy and Fusion (ACDF)
Brain Surgery
Cervical Laminectomy
EMG/Nerve Conduction Studies
Gamma Knife Radiosurgery
Kyphoplasty/Vertebroplasty
Laminectomy
Lumbar Spine Fusion
Microdiscectomy/Microdecompression
Minimally Invasive Surgery
Pediatric Care
Pedicle Screws
Spinal Fusion
Stereotactic Radiosurgery
X-STOP®
Highlights from Long Island Brain & Spine
Of Note:
Long Island Neurosurgical and Pain Specialists in the News:
Long Island Neurosurgical and Pain Specialists is pleased to announce the appointment of
Dr. Kevin J. Mullins as Chairman of the Neurosciences Service Line at Catholic Health Services of Long Island.
For more information on Dr. Mullins and his new position, click here to visit Dr. Mullins' bio.
Office Information for Long Island Brain & Spine
Primary Location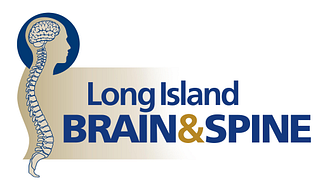 1175 Montauk Highway
Suite 6
West Islip, NY 11795

Profile last updated: November 19, 2019. This information was supplied by or on behalf of the provider.