Learn About Memorial Spine
If you're on the journey to neck and back relief, Memorial Spine will join you with quality and compassionate care. The physicians here combine deep knowledge of the spine with data-driven improvements in order to deliver advanced service.
Memorial Spine's robust, multidisciplinary program focuses on patient education, offering pre-surgery classes and in-depth online videos. Patients and their families are invited into the decision-making process, where information is clearly and fully communicated by physicians who are passionate about creating an exceptionally comfortable environment.
Memorial Spine at a Glance
The advantages of Memorial Spine:
The team at Memorial Spine consists of 10 physicians, who preform both non-surgical and surgical procedures. The most common surgeries include: interbody fusion, open discectomy, microdiscectomy, disc replacement, laminectomy, kyphoplasty, sacroiliac joint fusion, and minimally invasive spine surgery.
Over 90% of Memorial Spine patients in 2016 gave the highest possible satisfaction score.
It is recognized as a Blue Cross Blue Shield Blue Distinction Center and a Cigna Center of Excellence.
Memorial Spine is committed to helping you experience the results you want.
Meet the Physicians of Memorial Spine
How Memorial Spine Can Help You
Type of Practice
Specialists
6 Neurosurgeons
2 Orthopedic Surgeons
1 General Surgery Physician
Accreditations
Joint Commission's Disease Specific Care Certification in Spine Surgery
Awards
Blue Distinction Center for Spine Surgery - Blue Cross Blue Shield
Cigna Center of Excellence
Aetna Institute of Quality
2017 - Top 100 in the Nation for Medical Excellence in spinal fusion and spinal surgery by CareChex®
2017 - Top 100 in the Nation for Patient Safety for major neurosurgery
Conditions
Ankylosing Spondylitis
Brain Tumors
Cervical Spine Disorders
Complex Spinal Disorders
Degenerative Spinal Conditions
Failed Back Surgery Syndrome
Fibromyalgia
Herniated Disc/Bulging Disc
Kyphosis
Lower Back Pain
Lumbar Spine Disorders
Neck Pain
Osteoporosis
Sacroiliac (SI) Joint Dysfunction
Scoliosis and Deformity
Spinal Fracture
Spinal Stenosis
Spinal Tumors
Spondylolisthesis
Thoracic Spine Disorders
Treatment
Accident and Injury Care
Anterior Cervical Corpectomy
Anterior Cervical Discectomy and Fusion (ACDF)
Anterior Lumbar Interbody Fusion (ALIF)
Anterior/Posterior Lumbar Fusion
Cervical Disc Replacement
Disc Surgery/Replacement
Discography
Endoscopic Microdiscectomy
Injections/Blocks
Kyphoplasty/Vertebroplasty
Microdiscectomy/Microdecompression
Minimally Invasive Surgery
Posterior Lumbar Interbody Fusion (PLIF)
Reconstructive/Revision Spine Surgery
Scoliosis Surgery
Spinal Cord Stimulation
Spinal Fusion
Transforaminal Lumbar Interbody Fusion (TLIF)
What Patients Are Saying About Memorial Spine
"Everybody at Memorial was very gracious. I couldn't have asked for nicer treatment. The nurses were great."
— Henry, Memorial Spine Patient
Highlights from Memorial Spine
Of Note
The Spine Center of Excellence is physician led, multi-disciplinary, quality driven and provides evidence based care. We track patient progress for two years after surgery to determine our effectiveness and continually strive to be better.
Attend our pre-op spine class to learn more about your procedure and what to expect at Memorial Spine Center of Excellence. Classes are offered Wednesdays and Fridays from 10-11am.
Office Information for Memorial Spine
Primary Location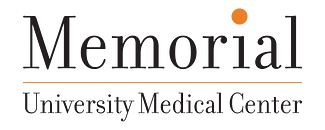 Memorial Spine at MUMC
4700 Waters Avenue
Savannah, GA 31404
Profile last updated . This information was supplied by or on behalf of the provider.