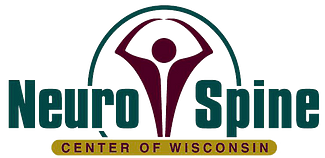 Learn About NeuroSpine Center of Wisconsin
NeuroSpine Center of Wisconsin offers a high-quality, integrated approach, giving patients utmost confidence in the care they receive. The advantage of NeuroSpine Center of Wisconsin is its collaborative team of brain and spine surgeons, along with physiatrists and physical therapists, working closely together under one roof to deliver accurate diagnoses and swift treatment.
Patients experience personalized care at NeuroSpine Center of Wisconsin, where doctors give clear and helpful communication, and act with professionalism and advocacy.
NeuroSpine Center of Wisconsin at a Glance
Some of the features distinguishing NeuroSpine Center of Wisconsin:
They have 1 orthopedic spine surgeon, 3 neurosurgeons, 6 physiatrists (all board-certified), as well as 5 physical therapists and several nurse practitioners.
The services provided span from diagnostic tests, chiropractic care, physical medicine and rehabilitation to advanced surgical procedures.
Common procedures performed include epidural steroid injections, electrodiagnostic testing, cervical corpectomies, microdiscectomies, and facet rhizotomies.
NeuroSpine Center of Wisconsin serves spinal patients with expertise and understanding.
Directions to our primary location in
Meet the Physicians of NeuroSpine Center of Wisconsin
How NeuroSpine Center of Wisconsin Can Help You
Conditions
Acute and Chronic Pain
Arm Pain
Back Pain
Brain Injuries
Brain and Spinal Tumors
Cancer
Carpal Tunnel Syndrome
Cervical Spine Disorders
Complex Spinal Disorders
Degenerative Spinal Conditions
Foot Drop
Forward Head Posture
Gait disorders
Head Injury
Herniated Disc / Bulging Disc
Kyphosis
Leg Pain
Lumbar Spine Disorders
Myelopathy
Neck Pain
Nerve Pain / Neuralgia
Osteoporotic Compression Fractures
Pinched Nerve
Post-Concussion Syndrome
Sciatica / Radiculopathy
Scoliosis and Deformity
Spinal Cord Injury
Spinal Infections
Spinal Stenosis
Spine Conditions
Spondylolisthesis
Sports Injuries
Thoracic Spinal Disorders
Trauma
Treatments
Brain Neurosurgery
Brain Tumor Surgery
Cervical Corpectomy
Electrodiagnosis
Epidural Spinal Injections
Microdiscectomy / Microdecompression
Microsurgical Discectomy
Peripheral Nerve Surgery
Physical Medicine & Rehabilitation
Physical Therapy
Spinal Fusion
Spine Surgery
Upper Back Pain
Highlights from NeuroSpine Center of Wisconsin
Of Note:
We believe patient education helps patients have better outcomes: To help in the diagnosis and treatment of various spinal disorders, the NeuroSpine Center of Wisconsin is offering a selection of relevant newsletters. Comprehensive information is written on several common back disorders including sciatica, spinal stenosis, lumbar disc herniation, spondylosis, spondylolithesis, fusions and more.
Office Information for NeuroSpine Center of Wisconsin
Primary Location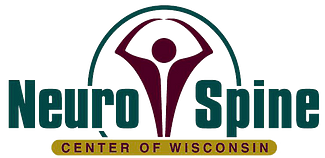 5320 West Michaels Drive
Appleton, WI 54913

Profile last updated: June 12, 2017. This information was supplied by or on behalf of the provider.