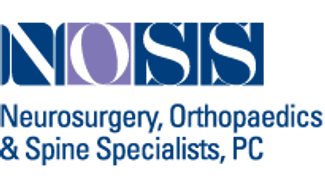 Learn About Neurosurgery, Orthopaedics & Spine Specialists
Neurosurgery, Orthopaedics & Spine Specialists is comprised of highly trained and specialized physicians and staff, dedicated to serving patients in the community with knowledge, expertise, compassion and comprehensive care. NOSS provides the most advanced care neurosurgical and orthopaedic care, spine treatment, sports medicine, joint replacement, pain management and other specialties in Connecticut.
At NOSS there is a strong culture of patient-centered care and they firmly believe that a smooth healing process begins with a doctor-patient relationship. The team of doctors and experts will work closely with each patient to seek out the source of the pain and target it with state of the art care and the most cutting edge treatment found in neurosurgery and orthopaedics by some of Connecticut's top neurosurgeons and orthopaedists. The collaborative spine team considers a wide range of treatment options, surgical and non-surgical, that are designed to provide effective relief and restore full function.
Directions to our primary location in
Meet the Physicians of Neurosurgery, Orthopaedics & Spine Specialists
How Neurosurgery, Orthopaedics & Spine Specialists Can Help You
Conditions
Acute Pain
Acute Spinal Cord Injury
Arthritis
Back And Neck Surgery Relapse/failure
Back Pain And Neck Pain
Brain Tumor
Cervical Pain
Cervical Spinal Disorders
Chronic Back & Neck Pain
Chronic Pain
Chronic Pain Management
Degenerative And Traumatic Disorders
Degenerative Spinal Disorders
Degenerative Spine Disorders
Discectomy
Diseases of the Spine
Facet Joint Pain
Head Trauma
Injury
Joint Disorders
Low Back Disorders
Lower Back Pain
Lumbar
Neck Pain
Post Surgery Pain
Sciaitica
Scoliosis
Spinal Cord Injury
Spinal Disorders
Spinal Injury
Spinal Stenosis
Spondylolisthesis
Sport Injuries
Sports Injuries
Traumatic Brain Injury
Upper Back Pain
Workers' Compensation
Treatments
Anesthesiology
Artificial Disc Replacement
Back Surgery
Cervical Spinal Fusions
Cervical Spine Surgery
Diet And Nutritional Counseling
Disectomy
EMG
Exercise
Fluoroscopic Guided Injections
Fluoroscopic Guided Procedures
High-Risk Surgery
Injections
Interventional Pain Management
Laser Surgery
Microsurgery
Minimally Invasive Brain Surgery
Minimally Invasive Spinal Surgery
Neck Surgery
Nerve Block Injections
Nerve Conduction Studies
Neurological Surgery
Pain Management
Rehabilitation
Skull Based Neurosurgery
Spinal Cord Surgery
Spinal Decompression
Spinal Fusion
Spinal Imaging
Spine Injections
Supplement Injections
Trigger Point Injections
Highlights from Neurosurgery, Orthopaedics & Spine Specialists
In the News
News, Blog and Media from NOSS
Of Note:
Neurosurgery, Orthopaedics, & Spine Specialist, PC's Community Ties
Community involvement is a cornerstone of their practice and NOSS is dedicated to serving the communities of Connecticut professionally and personally.
Office Information for Neurosurgery, Orthopaedics & Spine Specialists
Primary Location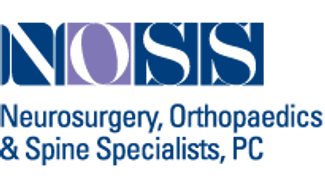 500 Chase Parkway
Waterbury, CT 06708

Visit Neurosurgery, Orthopaedics & Spine Specialists Website
This information was supplied by or on behalf of the provider.