Learn About OrthoVirginia
OrthoVirginia is the largest provider of expert orthopedic care in Virginia. It functions with the resources of a large specialty provider network, yet strives to maintain a personal approach to patient care, while focusing on each region's local community. Physicians at OrthoVirginia provide individualized treatment plans and partner with their patients every step of the way.
Valuing expertise and efficiency, OrthoVirginia's specialists aim to treat spine conditions with non-operative procedures, yet also offer advanced surgical methods when needed.
OrthoVirginia at a Glance
Here are aspects of OrthoVirgina that attract patients:
As the region's largest provider of orthopedic specialty services, OrthoVirginia spine specialists collaborate on the latest non-surgical and surgical techniques
Their board-certified and fellowship-trained surgeons treat a wide array of spinal injuries and diseases, from the common to the most complex.
OrthoVirginia has been a trusted name in the state for nearly a century, as the practice's origins can be traced back to 1919.
Learn more about how the spine specialists at OrthoVirginia help patients experience pain relief in their back and neck, so they can get back to an active lifestyle.
Directions to our primary location in
Meet the Physicians of OrthoVirginia
How OrthoVirginia Can Help You
Type of Practice
Accreditations
AAAHC Accreditation for Outpatient Surgery Center
Conditions
Acute and Chronic Pain
Arm Pain
Arthritis
Back Pain
Brain and Spinal Tumors
Carpal Tunnel Syndrome
Cervical Spine Disorders
Complex Spinal Disorders
Degenerative Spinal Conditions
Foot Drop
Forward Head Posture
Gait disorders
Herniated Disc / Bulging Disc
Kyphosis
Leg Pain
Lumbar Spine Disorders
Myelopathy
Neck Pain
Nerve Pain / Neuralgia
Osteoporotic Compression Fractures
Sciatica / Radiculopathy
Scoliosis and Deformity
Spinal Cord Injury
Spinal Infections
Spinal Stenosis
Spine Conditions
Spondylolisthesis
Sports Injuries
Thoracic Spinal Disorders
Trauma
Treatments
Ankle Surgery
Arthroscopic Surgery
Foot Surgery
Fracture Care
Hand Surgery
Minimally Invasive Surgery
Orthopaedic Surgery
Pain Management
Pediatric Care
Physical Therapy
Spine Surgery
Sports Medicine
Total Joint Replacement
Trauma Care
Upper Back Pain
Upper Extremity Surgery
Highlights from OrthoVirginia
Of Note:

OrthoVirginia's outpatient surgery center was awarded The AAAHC Accreditation.

The Accreditation Association for Ambulatory Health Care is a private, non-profit organization formed to assist ambulatory health care organizations to improve the quality of care provided to patients.
Office Information for OrthoVirginia
Primary Location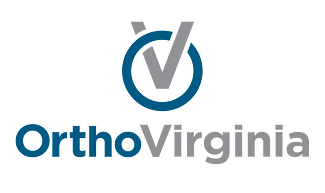 8501 Arlington Boulevard
Suite 400
Fairfax, VA 22031

Profile last updated: May 21, 2018. This information was supplied by or on behalf of the provider.