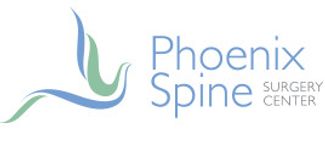 Learn About Phoenix Spine Surgery Center
The Phoenix Spine Surgery Center offers state-of-the-art surgical treatment utilizing cutting edge technology. Specializing in the treatment of back and neck pain, Phoenix Spine Surgery Center offers evaluation, testing and surgery, all in one location. Additionally, they provide both spinal injections and ultra-minimally invasive spine surgeries as one of the only ambulatory surgery centers focused on spine in the valley. Their signature, innovative procedure they offer, Direct Visualized Rhizotomy (DVR), is an endoscopic, ultra minimally invasive procedure for the treatment of low back pain caused by arthritic or injured joints in the low back. The use of DVR for candidates only takes approximately 30 minutes, under general anesthesia (or twilight sedation) and can lead to permanent pain relief.
Using evidence-based practices, their mission is to eliminate neck and low back pain in the least invasive manner and provide a superior patient experience. The Phoenix Spine Surgery Center builds relationships through exceptional care and compassion, having served more than 12,000 patients and performed over 4,500 surgeries over the past 12 years.
Directions to our primary location in
Meet the Physicians of Phoenix Spine Surgery Center

Dr. Daniel Lieberman
Goodyear, AZ
Neurosurgeon

Dr. Jeffrey Martin
Goodyear, AZ
Orthopedic Surgeon

Dr. Richard Teff
Goodyear, AZ
Neurosurgeon
How Phoenix Spine Surgery Center Can Help You
Type of Practice
Specialists
2 Neurosurgeons
1 Orthopedic Surgeon
Conditions
Back Pain
Degenerative Disc Disease
Facet Joint Disease
Herniated Disc
Neck Pain
Pinched Nerve
Sciatica
Spondylosis
Stenosis
Treatments
Direct Visual Rhizotomy (DVR)
Epidural Injections
Lumbar Laminectomy
Medial Branch Block
Medications
Microdiscectomy
Minimally Invasive Spinal Surgery
Rhizotomy
Spinal Decompression Surgery
Spinal Fusion
Spine Surgery
What Patients are Saying About Phoenix Spine Surgery Center
I had lived with pain for well over a year. I had back surgery 15 years ago on 3 vertebra and it took me 9 months to recuperate from it. I vowed to never have back surgery again. A new doctor for me recommended I see Dr. Lieberman and have minimal, less invasive surgery. I am so happy that I did. I am 74 years old and I have had no pain in my back since surgery. I now have my life back.

— M. D.

Outstanding surgeon and an incredible person. Compassionate, kind, and incredibly intelligent. I wouldn't trust any other surgeon to work on my spine. Thank you for giving me my life back.

— J.M.

My surgery was in December and I'm happy to report no leg pain has returned, my toes are not numb, and I can function with my family! Dr Lieberman is by far the best surgeon in this state. He is a caring man and really does care about his patients.

— C.B.

Dr. Lieberman is by far the best doctor I have ever had and I have already recommended him to four people I went to physical therapy with and would recommend him to anyone with back pain.

— K.S.

After years of back pain, steroid shots, epidurals, platelet replacement therapy, chiropractic, and physical therapy, Dr. Lieberman provided an accurate diagnosis and relieved my pain. He did a minimally invasive procedure, outpatient, and I had immediate relief… I highly recommend him. He truly cares about his patients and provides superb medical care.

— C.K.
Office Information for Phoenix Spine Surgery Center
Primary Location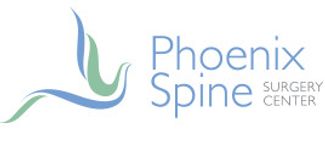 140 N. Litchfield Road
Suite 110
Goodyear, AZ 85338

Profile last updated: June 27, 2016. This information was supplied by or on behalf of the provider.