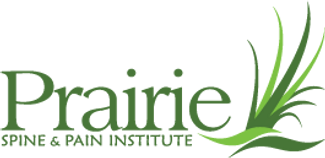 Learn About Prairie Spine & Pain Institute
Our mission at The Prairie Spine and Pain Institute is to empower our patients to manage chronic pain in a manner that will make a positive difference in the quality of their lives. We treat each patient with a combination of medical, nutritional, physical, and behavioral therapies, and do so in an atmosphere that encourages the patient to participate actively in important decisions about the treatment and management of his or her chronic pain.
We have assembled high-quality healthcare professionals who believe in the team approach. Treatment at the Prairie Spine and Pain Institute is based on a multi-disciplinary system; therefore, the staff physicians are trained in pain management and rehabilitation. They listen and understand the individual concerns of every patient they treat, and they work with each patient to develop a pain treatment and management plan that addresses these concerns.
Directions to our primary location in
Meet the Physicians of Prairie Spine & Pain Institute

Richard A. Kube II
Peoria, IL
Orthopedic Surgeon

Amit Bhandarkar
Marion, IL
Orthopedic Surgeon
How Prairie Spine & Pain Institute Can Help You
Conditions
Acute/Chronic Pain
Ankylosing Spondylitis
Arthritis
Back Pain
Cervical Radiculopathy
Degenerative Disc Disease
Facet Joint Pain
Herniated / Bulging Disc
Herniated Discs
Lumbar Radiculopathy
Muscle Pain / Strain
Muscle Tension
Sciatica Pain
Scoliosis
Spinal Stenosis
Spondylolethesis
Spondylolisthesis
Vertebral Compression Fractures
Whiplash
Treatments
Anterior Cervical Corpectomy
Anterior Cervical Discectomy
Anterior Lumbar Interbody Fusion (ALIF)
Back Surgery
Bracing/Supports
Cervical Disc Replacement
Diet Consultation
Discography
Epidural Steroid Injections - Lumbar
Exercise
Heat And Cold Therapy
Intraoperative Monitoring (IOM) Of The Nerves
Kyphoplasty
Laminectomy
Lateral Lumbar Interbody Fusion
Latest Bone-grafting Techniques
Lumbar Corpectomy
Lumbar Disc Replacement
Lumbar Disc Surgery
Minimally-Invasive TLIF (Transforaminal Lumbar Interbody Fusion)
Neck Surgery
Nutrition Counseling
Occupational Therapy
Pain Management
Physical Therapy & Rehabilitation
Postural Correction & Rehabilitation
Spinal Fusions
TENS
Traction
Transformational Lumbar Interbody Fusion
Trigger Point Therapy
Vertebroplasty
X-ray Diagnostics
Highlights from Prairie Spine & Pain Institute
Of Note:
Dr. Kube Introduces New Coflex® Implant to Patients
Dr. Richard A. Kube II is one of a handful of doctors around the country, and the first in Illinois to introduce the coflex® Interlaminar Implant to his patients at Prairie Spine and Pain Institute. The technology is a minimally invasive, non-fusion implant that allows movement of the spine in both flexion and extension, while providing stabilization between the vertebrae.
Office Information for Prairie Spine & Pain Institute
Primary Location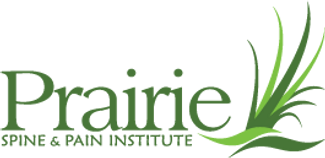 7620 N. University St.
Suite 104
Peoria, IL 61614

Profile last updated: August 31, 2016. This information was supplied by or on behalf of the provider.