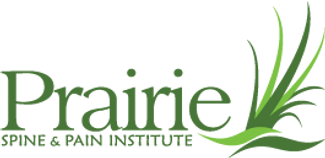 Learn About Prairie Spine & Pain Institute
Prairie Spine & Pain Institute is a regional leader in providing comprehensive care for spinal disorders. Its team of experts integrates outstanding health service with exceptional personal attention.
Patients receive the benefits of close collaboration with the physicians. As a patient, your history and needs will be thoroughly understood and considered by the staff, and in turn, treatment options and potential outcomes will be clearly communicated to you.
Prairie Spine & Pain Institute at a Glance
Explore the features that set Prairie Spine & Pain Institute apart:
The institute has 1 fellowship-trained spine surgeons, 1 physical therapist, and several experienced assistants and technicians.
The physicians offer a wide range of surgical procedures, physical therapy plans, and non-surgical treatment options.
The institute values research, education, and innovation. Dr. Kube was the first physician in Illinois to perform an implant of a coflex® Interlaminar Stabilization device, and he has participated in over 50 research presentations for international medical societies.
Prairie Spine & Pain Institute looks forward to helping you feel productive and pain free again.
Directions to our primary location in
Meet the Physicians of Prairie Spine & Pain Institute

Richard A. Kube II
Peoria, IL
Spine Surgeon
How Prairie Spine & Pain Institute Can Help You
Conditions
Acute Pain
Ankylosing Spondylitis
Arthritis
Cervical Radiculopathy
Chronic Pain
Degenerative Spinal Conditions
Facet Syndrome
Herniated Disc / Bulging Disc
Lower Back Pain
Lumbar Radiculopathy
Muscle Pain / Muscle Strain
Osteoporosis / Spinal Fracture
Sciatica / Radiculopathy / Leg Pain
Scoliosis and Deformity
Spinal Stenosis
Spondylolisthesis
Upper Back Pain
Whiplash
Treatments
ALIF (Anterior Lumbar Interbody Fusion)
Anterior Cervical Corpectomy
Anterior Cervical Discectomy & Fusion
Bone Graft
Bracing
Cervical Disc Replacement
Diagnostic Testing
Diet & Nutritional Counseling
Discography
Electrotherapy
Epidural Steroid Injections
Exercise
Heat / Ice Therapy
Kyphoplasty / Vertebroplasty
Laminectomy
Lateral Lumbar Interbody Fusion
Lumbar Corpectomy
Lumbar Disc Surgery / Replacement
Minimally Invasive Procedures
Neck / Cervical Spine Surgery
Occupational Therapy
Pain Management
Physical Therapy
Posture Correction
Spinal Fusion
Spine Surgery
TLIF (Transforaminal Lumbar Interbody Fusion)
Traction
Trigger Point Therapy
X-Ray
Highlights from Prairie Spine & Pain Institute
Of Note: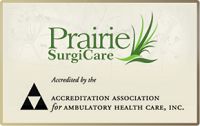 Dr. Kube Introduces New Coflex® Implant to Patients

Dr. Richard A. Kube II is one of a handful of doctors around the country, and the first in Illinois to introduce the coflex® Interlaminar Implant to his patients at Prairie Spine and Pain Institute. The technology is a minimally invasive, non-fusion implant that allows movement of the spine in both flexion and extension, while providing stabilization between the vertebrae.
Office Information for Prairie Spine & Pain Institute
Primary Location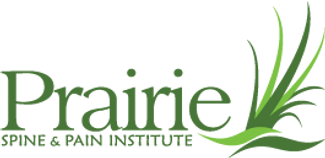 7620 N. University St.
Suite 104
Peoria, IL 61614

Hours
Monday: 8:00 - 5:00
Tuesday: 8:00 - 5:00
Wednesday: 8:00 - 5:00
Thursday: 8:00 - 5:00
Friday: 8:00 - 5:00
Prairie Spine and Pain Institute Website
Like Prairie Spine and Pain Institute on Facebook
Insurance Accepted
Most Insurance Providers Accepted
Profile last updated: October 2, 2018. This information was supplied by or on behalf of the provider.