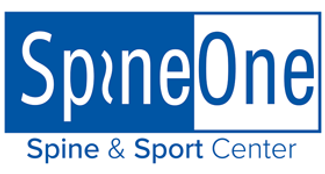 Learn About SpineOne
SpineOne has been helping people live to their full potential for over a decade. Its team of pain specialists uses advanced non-surgical and minimally invasive treatments to effectively address the underlying cause of spine pain.
The center provides comprehensive evaluation, diagnosis, and treatment plans designed to give you relief from chronic pain, sports injuries, work injuries, and auto accident injuries. SpineOne is ready to meet your needs, whether your condition requires injections, nerve blocks, spinal cord stimulation implantation, or kyphoplasty.
SpineOne at a Glance
Discover the SpineOne advantage:
The center's team of certified and fellowship-trained pain management and pain medicine physicians will guide you from evaluation through recovery.
SpineOne features the official spine specialists of the University of Colorado athletics.
Comprehensive treatment is offered under one roof, so there is no need for referrals and lengthy traveling. They even offer same-day appointments.
Join SpineOne for high-quality back and neck solutions.
Directions to our primary location in
Meet the Physicians of SpineOne
How SpineOne Can Help You
Conditions
Acute Pain
Auto-Related Injuries
Back Pain
Cervical Spine Disorders
Chronic Pain
Degenerative Disc Disease
Degenerative Spinal Conditions
Failed Surgery Syndrome
Herniated Disc / Bulging Disc
Lumbar Spine Disorders
Muscle Pain / Muscle Strain
Osteoarthritis
Sacroiliac Joint Disorders
Sciatica / Radiculopathy
Spinal Stenosis
Spondylolisthesis
Thoracic spine disorders
Vertebral Compression Fractures
Worker's Compensation Injuries
Treatments
Deep Tissue Mobilization/Massage
Diagnostic & Therapeutic Injections
Discectomy
Discography
Ellman Radiofrequency
Endoscopic Decompression
Epidural Spinal Injections
Exercise
Facet Joint Injections
IDET
Injections
McKenzie Method
Medial Branch Blocks
Medial Branch Neurotomy
Musculoskeletal manipulation
Percutaneous (minimally Invasive) Disc Decompression
Physical Therapy
Rehabilitation
Selective Nerve Root Blocks
Spinal Cord Stimulator Placement
Spinal Manipulative Therapy
Trigger Point Injections
Vertebral Augmentation/Kyphoplasty
Office Information for SpineOne
Profile last updated: November 21, 2017. This information was supplied by or on behalf of the provider.