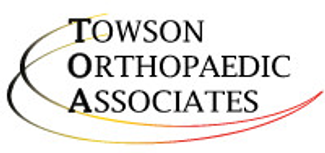 Learn About Towson Orthopaedic Associates
Towson Orthopaedic Associates applies exceptional care to improve health and eliminate pain. Specialists utilize the most advanced surgical and non-surgical techniques available as they treat a wide array of spinal disorders, diseases, and injuries.
Dating back to 1927, Towson Orthopaedic Associates is one of Baltimore's longest-running orthopedic practices. The physicians here treat over 10,000 patients annually, providing a premium, professional, and personal experience.
Towson Orthopaedic Associates at a Glance
Towson Orthopaedic Associates offers patients several advantages:
The team features 19 physicians, including 3 fellowship-trained spine surgeons, along with 9 physician assistants and 4 nurse practitioners. They serve 8 office and hospital locations in Baltimore County and Harford County, MD.
Towson Orthopaedic Associates has 3 physicians distinguished as "Top Doctors" in Baltimore Magazine (2015).
The practice's Dr. McAfee is a highly respected leader in spinal surgery. He has performed over 200 motion preservation procedures in 10 countries, and is the inventor of cervical disk replacement.
If you experience problems with your back or neck, Towson Orthopaedic Associates is ready to join you with solutions.
Directions to our primary location in
Meet the Physicians of Towson Orthopaedic Associates
How Towson Orthopaedic Associates Can Help You
Type of Practice
Awards
2009-2010 Baltimore Top Doctors List
Conditions
Ankylosing Spondylitis
Brain and Spinal Tumors
Cervical:
Degenerative Spinal Conditions
Discitis
Epidural Abscess
Fracture
Herniated Disc / Bulging Disc
Lumbar:
Muscle Pain / Muscle Strain
Myelopathy
Radiculopathy
Rheumatoid Arthritis
Scoliosis and Deformity
Spinal Infections
Spinal Stenosis
Spondylolisthesis
Spondylolysis
Treatments
Anterior / Posterior Lumbar Fusion
Anterior Cervical Corpectomy
Anterior Cervical Discectomy / Decompression
Artificial Disc Replacement
Back Surgery
Bracing
Cervical Spine Fusion Instrumentation
Cervical Spine Surgery
Discectomy
Kyphoplasty
Laminectomy / Decompression Surgery
Laminoplasty
Lateral Lumbar Interbody Fusion (XLIF)
Lower Back Surgery
Lumbar Corpectomy
Lumbar Spine Fusion Instrumentation
Microdiscectomy / Microdecompression
Minimally Invasive Surgery
Neck Surgery
PLIF: Posterior Lumbar Interbody Fusion
Percutaneous Procedures
Posterior Cervical Decompression
Posterior Cervical Discectomy
Posterior Cervical Foraminotomy
Posterolateral Lumbar Fusion
Scoliosis Surgery
Spinal Cord Stimulation
Spinal Cord Surgery
Spinal Decompression
Spinal Fusion
TLIF: Transforaminal Lumbar Interbody Fusion
Upper Back Surgery
Highlights from Towson Orthopaedic Associates
Of Note:
Baltimore's Top Doctors
Towson Orthopaedic Associates is proud to announce that three of its physicians have been named to the 2009-2010 Baltimore Top Doctors list. Having physicians named to this prestigious list is a reflection of the quality of care provided by the entire practice.
Office Information for Towson Orthopaedic Associates
Primary Location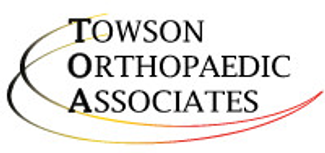 7505 Osler Drive
Suite 104
Towson, MD 21204

Profile last updated: January 4, 2018. This information was supplied by or on behalf of the provider.