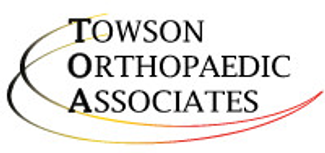 Learn About Towson Orthopaedic Associates
Towson Orthopaedic Associates' Scoliosis and Spine Center of Maryland is the Mid-Atlantic's leading center of excellence for the care and treatment of disorders of the spine and neck. The mission is to deliver quality patient care to improve the quality of life for patients with spinal problems. Special emphasis is placed on educating and guiding patients and their families through all aspects of treatment. Patients travel to the Spine Center from all over the world because of its reputation for treating all aspects of spine problems, surgical and non-surgical. Treatment programs are individualized, and while each surgeon at The Scoliosis and Spine Center of Maryland is considered a craftsman in the most advanced spine procedures and techniques, patients are only prescribed what they need and what is appropriate, not what is in vogue.
The Scoliosis and Spine Center offers a team of fellowship-trained and internationally-recognized medical professionals who treat more than 10,000 patients with spinal disorders each year.
Directions to our primary location in
Meet the Physicians of Towson Orthopaedic Associates
How Towson Orthopaedic Associates Can Help You
Type of Practice
Awards
2009-2010 Baltimore Top Doctors List
Conditions
Ankylosing Spondylitis
Cervical:
Degenerative Disc Disease
Discitis
Epidural Abscess
Fractures
Herniated Discs
Lumbar:
Muscle Tears
Myelopathy
Radiculopathy
Radiculopathy (sciatica)
Rheumatoid Arthritis
Scoliosis
Spinal Infections
Spinal Stenosis
Spinal Tumors
Spondylolisthesis
Spondylolysis
Vertebral Osteomyelitis
Treatments
Anterior / Posterior Lumbar Fusion
Anterior Cervical Corpectomy
Anterior Cervical Discectomy
Anterior Cervical Discectomy / Decompression
Anterior Cervical Fusion
Artificial Disc Replacement - Cervical
Back Surgery
Bracing
Cervical Spine Fusion Instrumentation
Cervical Spine Surgery
Discectomy
Kyphoplasty
Laminectomy / Decompression Surgery
Laminoplasty
Lateral Lumbar Interbody Fusion
Lower Back Surgery
Lumbar Corpectomy
Lumbar Spine Fusion Instrumentation
Microdiscectomy / microdecompression
Minimally Invasive Surgery
Neck Surgery
PLIF (posterior lumbar interbody fusion)
Percutaneous Spinal Fusion
Posterior Cervical Decompression
Posterior Cervical Discectomy
Posterior Cervical Foraminotomy
Posterolateral Lumbar Fusion
Scoliosis Surgery
Spinal Cord Stimulation
Spinal Cord Surgery
Spinal Decompression
Spinal Fusion
TLIF (transforaminal lumbar interbody fusion)
Upper Back Surgery
Highlights from Towson Orthopaedic Associates
Of Note:
Baltimore's Top Doctors
Towson Orthopaedic Associates is proud to announce that three of its physicians have been named to the 2009-2010 Baltimore Top Doctors list. Having physicians named to this prestigious list is a reflection of the quality of care provided by the entire practice.
Office Information for Towson Orthopaedic Associates
Primary Location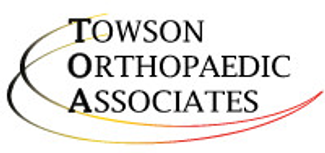 7505 Osler Drive
Suite 104
Towson, MD 21204

This information was supplied by or on behalf of the provider.