Meet Dr. Colin Haines, MD
Dr. Haines is a board-certified and fellowship-trained spine surgeon with Virginia Spine Institute.
He treats patients who have back and neck pain, degenerative spine conditions, and scoliosis.
Dr. Haines at a Glance
Dr. Haines collaborates with pain management specialists and physical therapists to provide comprehensive treatment plans and improve recovery.
He uses motion preservation techniques, including cervical disc replacements. His expertise in minimally invasive surgical techniques improves patient safety and reduces recovery time.
Dr. Haines is prepared to help you return to a high quality of life.
Dr. Haines is a member of Virginia Spine Institute
Doctor Quote
I work collaboratively with my patients to devise the most successful treatment plan that will get you back to a pain-free lifestyle. I promise to listen intently and learn the goals for your recovery before presenting a tailored treatment plan.
Directions to our primary location in
How Dr. Colin Haines, MD Can Help You
Specialties
Education
University of Buffalo, School of Medicine & Biomedical Sciences
The George Washington University Hospital - Orthopedic Surgery
Cleveland Clinic - Fellowship, Spine Surgery
Conditions
Cervical Spine Disorders
Degenerative Spinal Conditions
Herniated Disc/Bulging Disc
Lower Back Pain
Lumbar Spine Disorders
Muscle Pain
Muscle Strain
Neck Pain
Sciatica/Radiculopathy/Leg Pain
Scoliosis and Deformity
Spinal Stenosis
Thoracic Spine Disorders
Upper Back Pain
Treatments
Anterior Cervical Discectomy and Fusion (ACDF)
Anterior Lumbar Interbody Fusion (ALIF)
Anterior/Posterior Lumbar Fusion
Complex Spine Surgery
Disc Surgery/Replacement
Epidural Steroid Injections
Laminectomy
Lateral Lumbar Interbody Fusion
Microdiscectomy/Microdecompression
Minimally Invasive Surgery
Neck/Cervical Spine Surgery
Scoliosis Surgery
Spinal Fusion
Accolades for Dr. Colin Haines, MD
Professional Affiliations
BioMed Research International Journal, Reviewer
Board Certifications
American Board of Orthopedic Surgery
Passed ABOS Examination, Part 1
Office Information for Dr. Colin Haines, MD
Primary Location: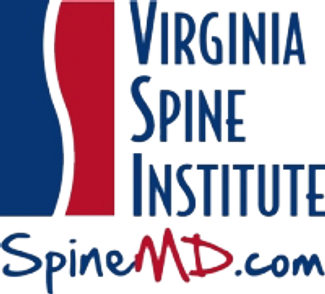 Virginia Spine Institute
11800 Sunrise Valley Drive
Reston, VA 20191

Hours
Monday: 8:00 - 5:00
Tuesday: 8:00 - 5:00
Wednesday: 8:00 - 5:00
Thursday: 8:00 - 5:00
Friday: 8:00 - 5:00
Visit the Virginia Spine Institute Website
Like Virginia Spine Institute on Facebook
Profile last updated: January 17, 2019. This information was supplied by or on behalf of the provider.