Meet Dr. Ehsan Jazini, MD
Dr. Jazini is a board-certified, fellowship-trained spine surgeon with Virginia Spine Institute.
He specializes in treating adult and pediatric spine conditions, such as scoliosis and kyphosis correction, revision surgery for correcting previous surgeries, and traumatic injuries.
Dr. Jazini at a Glance
He has been trained in both orthopedic surgery and neurosurgery, providing patients a wide range of spine care.
Dr. Jazini has expertise in such surgical techniques as artificial cervical disc replacement, minimally invasive scoliosis surgery, and robot-guided spine surgery.
Dr. Jazini is committed to alleviating your back or neck pain.
Dr. Jazini is a member of Virginia Spine Institute
How Dr. Ehsan Jazini, MD Can Help You
Specialties
Spine Surgeon
Neurosurgeon
Orthopedic Surgeon
Education
Fellowship, University of Louisville, Louisville, Kentucky
Fellowship, Norton Leatherman Spine Center, Louisville, Kentucky
Fellowship, Norton Hospital, Louisville, Kentucky
Residency, University of Maryland Medical Center, Baltimore, Maryland
Medical School, Albert Einstein College of Medicine, Bronx, New York
Conditions
Facet Syndrome
Muscle Pain
Muscle Strain
Osteoporosis
Poor Posture
Sleep Disorders
Sports Injuries
Treatment
Acupuncture
Annulus Repair
Body Restoration Techniques
Bracing
Coccygectomy
Corpectomy
Decompression
Diet and Nutrition Counseling
Disc Surgery/Replacement
Discography
Dynamic Lumbar Stabilization
Electrotherapy
Endoscopic Microdiscectomy
Exercise
Foraminotomy
Injections/Blocks
Kyphoplasty/Vertebroplasty
Laminectomy
Laminoplasty
Laser Therapy
Microdiscectomy/Microdecompression
Minimally Invasive Surgery
Neck/Cervical Spine Surgery
Nerve Testing
Neuromuscular therapy
Pain Management
Pain Medications
Pain Pumps
Pediatric Treatment
Posture Correction
Prolotherapy
Radiofrequency Procedures
Reconstructive/Revision Spine Surgery
Rehabilitation
Scoliosis Surgery
Spinal Cord Stimulation
Spinal Cord Surgery
Spinal Fusion
Spine Surgery
Ultrasound
Accolades for Dr. Ehsan Jazini, MD
Board Certifications
American Board of Orthopedic Surgery
Board Certified, Orthopedic Surgery
Office Information for Dr. Ehsan Jazini, MD
Primary Location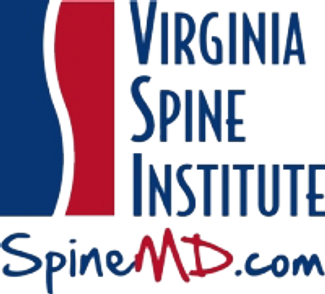 Virginia Spine Institute
11800 Sunrise Valley Drive
Reston, VA 20191
Hours
Monday: 8:00 - 5:00
Tuesday: 8:00 - 5:00
Wednesday: 8:00 - 5:00
Thursday: 8:00 - 5:00
Friday: 8:00 - 5:00
Visit the Virginia Spine Institute Website
Like Virginia Spine Institute on Facebook
Profile last updated . This information was supplied by or on behalf of the provider.