The following is a Sponsored Resource. The sponsor of this content has sole editorial control.
These Medical Partner Education Centers on Spine-health are health centers that are specially focused on a particular spine condition, symptom, diagnostic tool and/or treatment. They represent unique information brought to Spine-health's audience, provided by an outside hospital or practice. These Centers may include specific information about new products and services relevant to patients.
---

Texas Back Institute's Center for Disc Replacement offers one-on-one, highly attentive personal care and comprehensive spine care treatment options specific to your needs, featuring physicians who are considered pioneers in Artificial Disc Replacement and Fusion Surgery advancements.

The Texas Back Institute has a program dedicated to Scoliosis Treatment, Scoliosis Research, and Complex Revision Surgery. The nationally and internationally known, highly-specialized surgeons have been at the forefront of advancements in the development of new technology and techniques to correct previously unsuccessful back surgeries and spinal disorders.
---

The Spine Center at the Northwestern Medicine Center for Comprehensive Orthopaedic and Spine Care (CCOSC) teams neurological surgery with orthopedic surgery to better treat and diagnose your spine condition.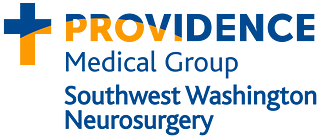 Providence St. Peter Hospital Neuroscience Center builds upon a long history of clinical distinction. Our specialists provide expertise in neurosurgery, spine surgery, pain management and rehabilitation.
---

Minimally invasive surgery is an established, reliable alternative method of treatment for many types of spinal disorders. It involves surgical treatment of the spine through small incisions, allowing for minimal disruption of the surrounding muscle tissue. The benefits of minimally invasive spine surgery include decreased pain, shorter hospital stay and a quicker recovery. In many cases these surgeries can be done through a one inch or less incision on an outpatient basis. There are a number of different types of Minimally Invasive Surgical procedures available.

Interventional spine injections are performed to provide pain relief or diagnostic information by injecting steroid medication and anesthetic into a joint or an area surrounding your spinal nerves. The injections are performed under fluoroscopy (x-ray guidance) to ensure proper placement of the needle so the medication is delivered in the appropriate place.
Learn More about Epidural Steroid Injections for Low Back Pain Relief
---

Endoscopic Spine Surgeries at Atlantic Spine Center are true minimally invasive procedures that have revolutionized the treatment of back and neck pain. If you are searching for long lasting pain relief, Dr. Liu and the physicians at Atlantic Spine Center can help.

With a 98% success rate and over 250 artificial disc replacements performed, the physicians at NJ Spine & Orthopedic are nationally recognized leaders at performing cervical artificial disc replacements. Their mission is to provide a patient-focused treatment plan tailored to the individual, with staff and physicians always being accessible to patients.