Choosing a health plan during open enrollment can be stressful, especially if you have a chronic condition or expect to undergo surgery in 2017.
See Chronic Pain As a Disease: Why Does It Still Hurt?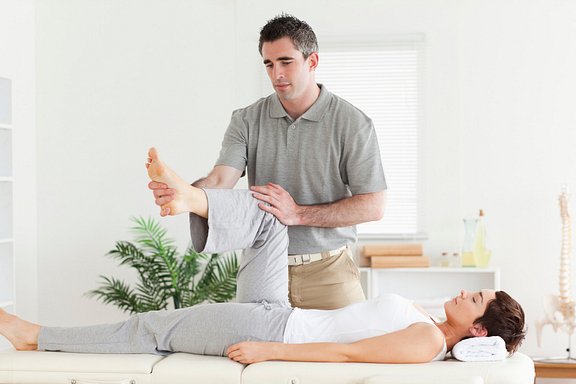 Physical therapy is often recommended for low back pain relief and after spinal surgery, so you may want a plan that doesn't limit this kind of therapy. Read:
Physical Therapy for Low Back Pain Relief
While many people simply renew their existing plan, it's worth taking some time to find the best deal—for your health and your pocketbook. Answering the six questions below may help you decide.
1. Which doctors, hospitals, and pharmacies are in the network?
Many insurance plans require you to use specific doctors, hospitals, and pharmacies. If you receive nonemergency care outside this group—what insurers call out-of-network—your insurance may pay for only a portion of the cost.
Some health plans offer no coverage at all—aside from emergency care—when you visit an out-of-network doctor. The amount you'll pay if you see a doctor who is outside the network is called co-insurance.
To avoid this extra cost, make sure the doctors, hospitals, and pharmacies you prefer are in the health plan's network.
You don't have a crystal ball, but think about what your health care needs are likely to be for the coming year.
Maybe your doctor has recommended a procedure such as implanting a spinal cord stimulator or a spinal pump. If you're planning surgery and have a surgeon in mind, make sure that surgeon is also in your health plan's network.
See Insights on Choosing a Spine Surgeon
Physical and occupational therapy is often recommended after spinal surgery, so you may want a plan that offers this kind of therapy without too many limits on the number of sessions.
See Physical Therapy Benefits For Back Pain
Has someone in the family been newly diagnosed with a chronic condition? Treatment may require diagnostic tests, new therapies, and new specialists. A person who has not seen a psychologist in the past, for instance, might benefit from cognitive behavior therapy—directed by a psychologist—to relieve chronic pain. A health plan with a wider network of doctors may be a better option in this situation.
See Specialists Who Treat Back Pain
3. What are the total costs?
It's easy to focus on the monthly premiums, but that's just part of the story. There are other factors to consider, such as:
Deductibles. When you sign up for health insurance, services other than preventive care are usually not paid by your insurance until you reach your deductible. The deductible amount is set by the health plan. You will often have the option to pay a higher monthly premium in exchange for a lower deductible.
Costs once deductibles are met. Once you reach the deductible amount, you may still need to provide a copayment—often about $20—at each doctor visit. The copayments may not seem like a lot if you rarely see the doctor, but they can add up if you have a chronic condition or are having regular post-surgery visits.
Out-of-pocket maximums. Once you reach this level, your health plan will pay the full cost of all the services it covers. People with a chronic condition or who expect to need surgery are advised to look closely at this figure.
Whether you're looking on the Health Insurance Marketplace or checking options offered by your employer, plans with the lowest premiums usually have the highest deductibles and greatest cost-sharing.
To make things clearer, use a calculator to compare a few plans. Tally up how much you'd pay for premiums, estimated copays, and deductibles for each plan, and note any helpful extras, such as an osteoarthritis care program. Some health plan websites have online tools to compare the costs of different plans.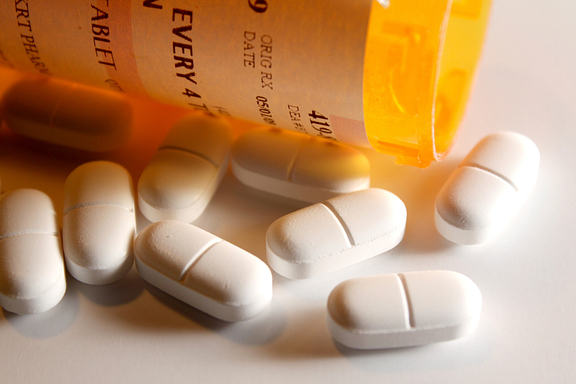 The list of medications covered by your insurance (formulary) can change from year to year.
Read:
Back Pain Medication Overview: Understanding Medication for Back Pain Relief
4. Are your medications covered?
Knowing what medications your insurance will pay for is crucial if you take one or more medications regularly. Each insurer has a list of covered medications, known as a formulary. Check to see whether the medications you need are on this list.
See Medications for Back Pain and Neck Pain
Formularies change over time, so make sure you check the website for the latest list. Assuming that medications covered in 2016 will be included on the list for 2017 could be a costly mistake.
5. Does the health plan cover alternative medicine?
Insurers don't usually cover any treatment they view as nonessential or experimental—and some insurers may put alternative medicine in that category.
Alternative medicine, such as chiropractic or osteopathic manipulation, acupuncture, massage therapy, or biofeedback, is being used more and more to relieve symptoms of back pain, neck pain, and other conditions. If you're using such treatments regularly—or would like to start—find out what alternative treatments are covered, and if your usual practitioners are in the plan's network.
See Acupuncture: An Ancient Treatment for a Current Problem
Some health plans cover alternative treatments, but limit the number of visits for care. Ask about any limitations and whether your primary care doctor will need to authorize a referral to an alternative medicine practitioner.
6. Are there programs for chronic conditions?
Some insurance plans offer special programs for people with chronic conditions such as osteoarthritis, rheumatoid arthritis, diabetes, or chronic pain. Services may include a 24-hour nurse line, multidisciplinary pain rehabilitation, and/or wellness programs.
See Osteoarthritis of the Spine
If these programs sound helpful to you, find out exactly what is offered. A nurse line staffed around the clock to offer support might be great, for instance, but a helpline providing recorded information might not be as useful.
People with employee-sponsored health plans may be given contact numbers with their open enrollment materials, or can ask their Human Resources personnel for information. Those using the Health Insurance Exchange to choose a plan can look for this information on the website.
Learn more:
Specialty Care Physicians and Pain Management