Meet Dr. Dmitri A. Sofianos
Dmitri A. Sofianos, M.D. is a comprehensive spine specialist at Chatham Orthopaedics. He received his medical degree from Vanderbilt University School of Medicine in Nashville, Tennessee. During residency at the University of Utah Health Sciences Center and fellowship at the University of Southern California Comprehensive Spine Center in both the Department of Neurosurgey and Department of Orthopaedics, Dr. Sofianos received extensive training in all aspects of spine care, from deformity correction surgery to the latest minimally invasive techniques and state of the art instrumentation for the cervical, thoracic, and lumbar spine. Additionally, he treats a wide range of muscular and skeletal trauma.
Dr. Sofianos has published numerous scientific articles and book chapters on orthopaedic and spine surgery, including ways to prevent post-operative infection. He is a member of the North American Spine Society as well as AOspine, where he has helped develop a software database to track and report patient outcomes to improve spine care. Additionally, he has been welcomed internationally as a visiting surgeon and educator in various countries including Burma, Australia, Switzerland and Ghana.
Dr. Sofianos has a special interest in treatment of the ageing spine and motion preservation procedures in the cervical and lumbar spine including disc replacement, laminoplasty and minimally invasive microsurgery.
Ninety percent of people in the United States will suffer from back pain during their lifetime. Back pain is the second most common reason for visits to the doctor. There are many causes for low back pain including a back strain/sprain, disc herniation, arthritis, spinal stenosis, spondylolisthesis, fracture, and many nonspinal causes. Here at the Back Pain Clinic of Chatham Orthopaedic Associates we realize that most back injuries will heal with a conservative treatment approach. We have the resources to correctly diagnosis your pain and we utilize a wide array of nonoperative modalities to treat your pain. Additionally, if conservative treatment does not alleviate the pain, there are fellowship trained spine surgeons available if surgical intervention is needed. Our goal is to see you in a timely and efficient manner and begin treatment as soon as possible.
Memorial Spine is regionally recognized for its accomplishments in spine surgery. Taking a comprehensive approach to spine-related pain, the spine specialists at Memorial Spine have demonstrated their commitment to quality care, resulting in better overall outcomes for patients experiencing back pain, neck pain and degenerative spine conditions.
Dr. Dmitri Sofianos is part of the team that makes up Chatham Orthopaedic Associates, P.A. and Memorial Spine.
Directions to our primary location in
How Dr. Dmitri A. Sofianos Can Help You
Conditions
Cervical Spine Disorders
Degenerative Disc Disease
Degenerative Spinal Conditions
Herniated Disc / Bulging Disc
Lumbar Spine Disorders
Nerve Pain / Neuralgia
Pediatric Spine Disorders
Sciatica / Radiculopathy
Scoliosis and Deformity
Spinal Stenosis
Spondylolisthesis
The Aging Spine
Trauma
Tumors
Vertebral subluxation
Treatments
Anterior Cervical Corpectomy
Anterior Cervical Discectomy/Decompression
Anterior Cervical Fusion
Anterior Lumbar Interbody Fusion (ALIF)
Anterior/Posterior Lumbar Fusion
Artificial Disc Replacement - Cervical
Back Surgery
Cervical Spine Fusion Instrumentation
Cervical Spine Surgery
Disc Arthroplasty
Disc Replacement Surgery
Discectomy
Laminectomy / Decompression Surgery
Laminoplasty
Lateral Lumbar Interbody Fusion (XLIF)
Lower Back Surgery
Lumbar Corpectomy
Lumbar Spine Fusion Instrumentation
Microdiscectomy / Microdecompression
Microsurgery
Minimally Invasive Surgery
Neck Surgery
Posterior Cervical Decompression
Posterior Cervical Foraminotomy
Posterolateral Lumbar Fusion
Scoliosis Surgery
Spinal Decompression
Spinal Fusion
Spine Surgery
Transforaminal Lumbar Interbody Fusion (TLIF)
Upper Cervical Specific Techniques
Accolades for Dr. Dmitri A. Sofianos
Professional Distinctions
Fellowship, Spine Surgery - UCLA & University of Southern California, Los Angeles, CA
Professional Affiliations
North American Spine Society
AO Spine
Office Information for Dr. Dmitri A. Sofianos
Primary Location: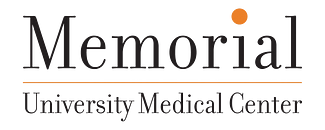 4425 Paulsen Street
Savannah, GA 31405
This information was supplied by or on behalf of the provider.