Meet Dr. Atif Malik
Dr. Atif Malik is a board certified, fellowship-trained physical rehabilitation and pain management physician in Frederick, MD who specializes in minimally invasive spinal surgery and endoscopic spine surgery.
Dr. Malik is committed to a multi-disciplinary approach which, when used appropriately, has the optimal outcome for patients when treating chronic pain. Treatment approaches include spinal blocks, rational poly-pharmacy, physical therapy, relaxation techniques, biofeedback, spinal manipulation, and psychological treatment. This vision has led Dr. Malik to co-found American Spine, a multi-speciality practice that offers the least invasive alternatives to open-back operations. Using Spine PulseTM technology, American Spine practitioners challenge the current open-spine surgery and offers comprehensive, least-invasive surgical options for common ailments that plague the back and neck, allowing pain sufferers to find relief, recover quickly, and improve function while minimizing short and long term complications.
Dr. Malik is one of the first physicians to educate and train endoscopic spine surgeons in the United States in the use of bloodless and minimally invasive techniques to preserve normal disc tissue. He has authored book chapters in the field of pain and spine medicine and has peer-reviewed research journal articles, scientific abstracts and reviews. He has served as a spinal consultant to multiply companies related to minimally invasive spine products. He also was involved in the development of intradiscal transplantation of stem cells and platelet-rich plasma, laser thermodiscoplasty, percutaneous and endoscopic discectomy / foraminotomy, and the use of laser, radiofrequency and bipolar technology. He is an advocate of redefining the algorithm for the treatment of degenerative spinal disorders and the preservation of spinal segmental motion using minimally invasive techniques.
Dr. Malik is also fluent in Punjabi and Urdu.
Congratulations to Dr. Atif Malik who has recently been honored as one of 2015's Washingtonian Top Doctors!
Dr. Malik is part of the group that makes up American Spine.
Directions to our primary location in
How Dr. Atif Malik Can Help You
Specialties
Pain Medicine and Management Physician
Physiatrist
Conditions
Back Pain
Chronic Pain
Complex Regional Pain Syndrome
Deformities
Degenerative Disc Disease
Facet Joint Syndrome
Fibromyalgia
Headaches
Herniated / Bulging Disc
Neck Pain
Nerve Conditions
Pinched Nerve
Piriformis Syndrome
Post Laminectomy Syndrome
Reflex Sympathetic Dystrophy (RSD)
Sciatica
Spinal Disorders
Spinal Pain
Spine Cord Injury
Trigeminal Neuralgia
Vertebral Compression Fractures
Treatments
Biofeedback
Endoscopic Discectomy
Endoscopic Foraminotomy
Endoscopic Spine Surgery
Laser Thermodiskoplasty
Minimally Invasive Spine Surgery
Pain Management
Percutaneous Discectomy
Percutaneous Foraminotomy
Physical Therapy
Platelet Rich Plasma Injections
Psychological Treatment
Relaxation Techniques
Spinal Blocks
Spinal manipulation
Accolades for Dr. Atif Malik
Professional Distinctions
Fellowship, Interventional Pain - Harvard Medical School at Beth Israel Deaconess Medical Center, Boston, MA
Fellowship, Advanced Spinal Surgical technique - Wooridul Hospital in Soul, Korea
Washingtonian Top Doctors Award 2015
"Top Doctor 2014" - New Jersey
Oliver R. Smith Jr., M.D. Award for Clinical Excellency
Letter of Recognition from President Bush for Humanitarian Relief Work
Professional Affiliations
The International Society of Minimally Invasive Spinal Surgery
American Society of Interventional Pain Physicians
American Pain Society
North American Spine Society
Board Certifications
Board Certified, American Board of Pain Management
Office Information for Dr. Atif Malik
Primary Location: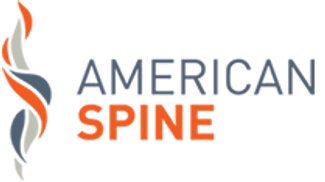 1050 Key Parkway
Suite 102 & 103
Frederick, MD 21702
Visit Dr. Atif Malik's Profile on the American Spine Website
Additional Locations
Germantown Office
20680 Seneca Meadows Parkway
Suite 200
Germantown, MD 20876
Driving directions
Profile last updated: August 31, 2016. This information was supplied by or on behalf of the provider.