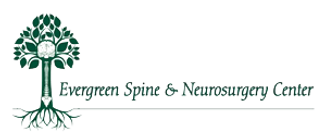 Learn About Evergreen Spine & Neurosurgery Center
Evergreen Spine & Neurosurgery Center was founded in 2010 by Dr. Cyril Sebastian. Dr. Sebastian is a board-certified, fellowship-trained neurological surgeon who specializes in spinal surgery and has been practicing for more than a decade since completing 12 years of intensive medical education.
Evergreen Spine and Neurosurgery Center At A Glance:
Dr. Sebastian is one of the leaders in the region for Minimally Invasive Spine Surgery
Located in Houston and the Woodland's it is the premiere provider of spinal and neurosurgical care
Established in 2013
Dr. Cyril Sebastian, the founder of Evergreen Neurosurgery Center, uses his exceptional training and experience in the treatment of neurosurgical problems. If there is a problem you can trust that he will offer advanced treatment for the simplest to the most complex spinal disorders.
Directions to our primary location in
Meet the Physicians of Evergreen Spine & Neurosurgery Center

Dr. Cyril T. Sebastian
Houston, TX
Neurosurgeon
How Evergreen Spine & Neurosurgery Center Can Help You
Conditions
Back Pain
Bone Cancer
Brain Hemmorrhage / Bleeding
Brain Injuries
Brain Tumors
Bulging And Herniated Disc
Cancer
Carpal Tunel Syndrome
Cervical Spine Disorders
Degenerative Disc Disease
Degenerative Spine Conditions
Fractures
Hydrocephalus
Intervertebral Disc Injuries/Herniations
Lower Back Pain
Lumbar Disc Herniations
Movement Disorders
Myelopathy
Neck Injuries
Neck Pain
Osteoarthritis
Post Laminectomy Syndrome
Spinal Cord Injuries
Spinal Deformities
Spinal Disorders
Spinal Fractures
Spinal Stenosis
Spinal Trauma
Spinal Tumors
Spondylolisthesis
Thoracic Spinal Disorders
Trauma To Spine
Traumatic Brain Injuries
Tremors
Ulnar Nerve Entrapment
Treatments
Anterior Cervical Corpectomy
Anterior Cervical Discectomy and Fusion
Anterior Lumbar Interbody Fusion (ALIF)
Artificial Cervical Disc Placement
Artificial Lumbar Disc Placement
Back Surgery
Carpal Tunnel Release
Cervical Disc Replacement
Complex Spine Surgery
Craniotomy
Deep brain stimulation
Foraminotomy
Kyphoplasty
Laminectomy
Laminoplasty
Laminotomy
Lumbar Corpectomy
Lumbar Discectomy
Lumbar Interbody Fusion
Lumbar Laminectomy
Microdiscectomy / Microdecompression
Minimally Invasive Surgery
Neck Surgery
Neurostimulation Therapy
Neurosurgery
Posterior Cervical Fusion
Posterior Lumbar Fusion
Posterior Lumbar Interbody Fusion (PLIF)
Revision Spine Surgery
Spinal Cord Stimulation
Spinal Cord Surgery
Spinal Fusion
Total Disc Replacement
Transforaminal Lumbar Interbody Fusion (TLIF)
What Patients are Saying About Evergreen Spine & Neurosurgery Center
Nice office, nice staff, wonderful doctor! [Dr. Sebastian is] understanding and compassionate.

— Edward

Professional Staff and Service. Courteous and Sensitive to my condition and concerns. I strongly recommend Dr. Sebastian and his team for diagnosis, treatment and post-surgery care.

— D.B.

I appreciate the care and concern offered by Dr. Sebastian and his medical staff.

—
Office Information for Evergreen Spine & Neurosurgery Center
Primary Location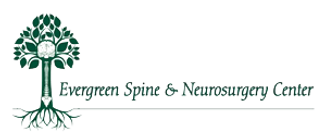 17070 Red Oak Drive
Suite 507
Houston, TX 77090

Hours
Monday: 8:00 - 5:00
Tuesday: 8:00 - 5:00
Wednesday: 8:00 - 5:00
Thursday: 8:00 - 5:00
Friday: 8:00 - 5:00
Insurance Accepted
Most Insurance Providers Accepted
Profile last updated: March 19, 2017. This information was supplied by or on behalf of the provider.