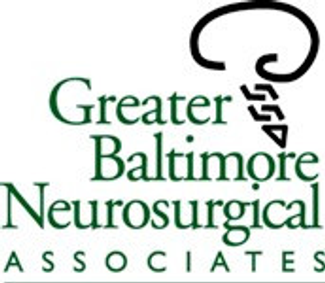 Learn About Greater Baltimore Neurosurgical Associates
Greater Baltimore Neurosurgical Associates provides the full spectrum of care for people in the Greater Baltimore, Washington Metropolis area with brain and spine disorders, degenerative spinal diseases, brain and spine injuries and back and neck pain.
The team is made up of an expert, dedicated staff that together implements an individualized plan of preventative and treatment measures for the patient experiencing back pain and neck pain. A sophisticated, technical approach combined with genuine compassion allows the surgical team to perform the least invasive procedures possible with the best outcomes for each patient.
Greater Baltimore Neurosurgical Associates at a Glance:
4 physicians providing nonsurgical and surgical care for people with back pain, neck pain and brain and spine disorders
Advanced surgical technologies, state-of-the-art diagnostic and treatment technology
A practice that strives to be the preferred medical center in Maryland by providing medical sophistication with personalized service, with the guiding principle that the patient always comes first
Directions to our primary location in
Meet the Physicians of Greater Baltimore Neurosurgical Associates

Bimal Rami
Baltimore, MD
Neurosurgeon

Guntej Singh
Baltimore, MD
Pain Medicine and Management Physician

Dr. Mark H Iguchi
Towson, MD
Neurosurgeon
How Greater Baltimore Neurosurgical Associates Can Help You
Type of Practice
Specialists
3 Neurosurgeons
1 Pain Medicine and Management Physician
Conditions
Acute Pain
Arm Pain
Back Pain
Brain Injuries
Carpal Tunnel Syndrome
Cervical Spine Disorders
Complex Spinal Disorders
Degenerative Disc Disease
Degenerative Spinal Conditions
Foot Drop
Forward Head Posture
Gait disorders
Head Injury
Herniated Disc / Bulging Disc
Kyphosis
Leg Pain
Lumbar Spine Disorders
Neck Pain
Nerve Pain / Neuralgia
Osteoporotic Compression Fractures
Pinched Nerve
Post-Concussion Syndrome
Sciatica / Radiculopathy
Scoliosis and Deformity
Spinal Cord Injury
Spinal Infections
Spinal Stenosis
Spinal Tumors
Spine Conditions
Spondylolisthesis
Thoracic spine disorders
Trauma
Tumors
Upper Back Pain
Treatments
Back Surgery
Cervical Spine Surgery
Craniostomies
Exercise
Interventional Radiology
Joint Surgery
Lumbar Spine Sugery
Minimally Invasive Surgery
Neurosurgery
Physical Therapy
Radiology
Scan & Imaging Technology
Skull Base Pituitary Surgery
Spine Surgery
Vascular Surgery
Highlights from Greater Baltimore Neurosurgical Associates
Of Note:
Greater Baltimore Medical Center presents to the community it's quarterly health & wellness magazine, "Greater Living". Read about relevant health topics, GBMC news briefs and healthy living tips.
Office Information for Greater Baltimore Neurosurgical Associates
Primary Location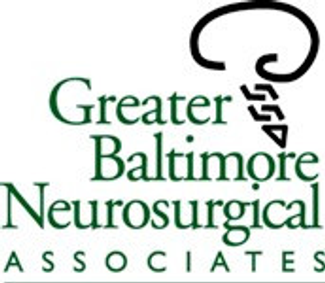 6535 N. Charles Street
Suite 600 - Physicians Pavilion North
Towson, MD 21204

Hours
Monday: 8:00-4:30
Tuesday: 8:00-4:30
Wednesday: 8:00-4:30
Thursday: 8:00-4:30
Friday: 8:00-4:30
Insurance Accepted
Most insurances accepted - call for full list
This information was supplied by or on behalf of the provider.