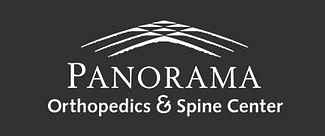 Learn About Panorama Orthopedics & Spine Center
At Panorama Orthopedics & Spine Center, our comprehensive approach to spine care means patients receive world-class, individualized treatment from a team of providers who are committed to delivering the highest-quality care. Whether it's a pulled muscle, a herniated disk or a complex deformity, we understand spinal conditions can be extremely debilitating. Panorama is committed to reducing pain and improving function so patients can get back to doing what they love — whether that's work or play.
Our spine care team includes orthopedic spine surgeons, a neurosurgeon, and physiatrists who specialize in non-surgical care; and spine-specific physical therapists. Together we offer a range of treatments, and the vast majority of patients receive relief from such non-surgical options as activity modification, anti-inflammatory medications, physical therapy, or steroid injections.
Same Day and Next Day Appointments for Back Pain Are Available.
Directions to our primary location in
Meet the Physicians of Panorama Orthopedics & Spine Center
How Panorama Orthopedics & Spine Center Can Help You
Conditions
Back Pain
Cervical Spine Disorders
Degenerative Conditions
Degenerative Disc Disease
Degenerative Spine Conditions
Herniated / Bulging Disc
Leg Pain
Lumbar Spine Disorders
Neck Pain
Pinched Nerve
Sciatica / Radiculopathy
Scoliosis and Deformity
Spinal Stenosis
Spinal Trauma
Spine Conditions
Spine Injuries
Spine Trauma
Spondylolisthesis
Thoracic Spinal Disorders
Upper Back Pain
Whiplash
Work Injuries
Treatments
ALIF: Anterior Lumbar Interbody Fusion
Anterior / Posterior Lumbar Fusion
Anterior Cervical Discectomy & Fusion
Disc Replacement Surgery
Injections
Kyphoplasty
Laminectomy / Decompression Surgery
Lumbar Spine Fusion Instrumentation
Microdiscectomy
Microdisectomy
Minimally Invasive Spinal Surgery
Neck Surgery
Non-Surgical Treatments
Posterior Cervical Decompression
Posterior Cervical Discectomy
Posterior Cervical Foraminotomy
Posterior Lumbar Fusion
Posterior Lumbar Interbody Fusion (PLIF)
Posterolateral Lumbar Fusion
Reconstructive / Revision Spine Surgery
Revision Spine Surgery
Scoliosis Surgery
Spinal Fusion
Spinal Surgery
What Patients are Saying About Panorama Orthopedics & Spine Center
I went from struggling to cross the living room to being able to do everything I want without any pain!

— Glenna Welge

With the extent of my spinal problems, I presented an immense challenge that Panorama not only met, but rose far above.

— James Ross

Because of Panorama, I am getting my life back. I would put my trust in them over and over again.

— Cara Campos

I was living on pain pills to get through the day before, but haven't needed a single pill since my treatment.

— Ron Alvarado

I didn't know if I'd ever be able to ride again. Less than a year after surgery, I was riding in the Tour de France.

— Fabio Sabitini
Office Information for Panorama Orthopedics & Spine Center
Primary Location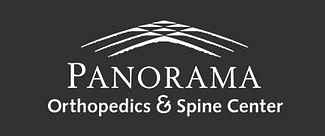 660 Golden Ridge Road
Suite 250
Golden, CO 80401

Hours
Monday: 8:00 - 5:00
Tuesday: 8:00 - 5:00
Wednesday: 8:00 - 5:00
Thursday: 8:00 - 5:00
Friday: 8:00 - 5:00
Insurance Accepted
AARP
Aetna
Anthem Blue Cross and Blue Shield
Bankers Life and Casualty
Cigna
Golden Rule Insurance Company
Humana
United Health Group
This information was supplied by or on behalf of the provider.