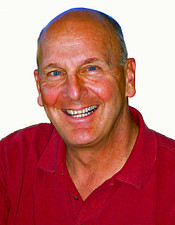 Bruce Becker, MD
Physical Medicine and Rehabilitation Physician
Dr. Bruce Becker is a researcher and educator on aquatic therapy with more than 30 years of experience managing spine, muscle, and joint pain.
Dr. Becker is the incoming President of the Foundation for Physical Medicine and Rehabilitation, and he currently serves as Medical Director of Cascade Wellness Technology, Inc., which produces medical technology for pain management and vascular pathology.
He is the co-author of the textbook Comprehensive Aquatic Therapy, which has been published in multiple languages. For several years Dr. Becker served as Medical Director at St. Luke's Rehabilitation Institute and as a Clinical Professor in the Department of Rehabilitation Medicine at the University of Washington.
Select Professional Memberships and Achievements
President, American Society of Medical Hydrology
Fellow, American College of Sports Medicine
Fellow, American Academy of Physical Medicine and Rehabilitation
Board Certification
American Board of Physical Medicine and Rehabilitation
Education
BS – Iowa State University
MD – Tulane University School of Medicine
MS – Rehabilitation Medicine, University of Washington School of Medicine
Articles Written by this Author
Author profile last updated