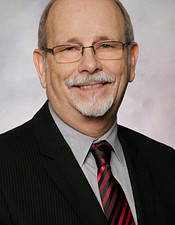 John Triano, DC, PhD
Chiropractor
Dr. John Triano is a chiropractor and the Dean of Graduate Education and Research at Canadian Memorial Chiropractic College. He specializes in spine biomechanics and has been a practicing chiropractor for more than 30 years.
Involved in the field of chiropractic research, Dr. Triano has served as an Associate Professor of Rehabilitation Sciences at McMaster University and a Research Professor at the University of Texas Southwestern Medical Center. He has written numerous scholarly articles and contributed dozens of chapters to medical textbooks. He has provided expertise and oversight as an Editorial Advisor to several medical journals, such as Spine, The Spine Journal, and the Journal of Manipulative and Physiological Therapeutics.
Dr. Triano was the Founding Director of the Chiropractic Division at the Texas Back Institute, a multidisciplinary spine center. He serves on the Medical Advisory Board of Veritas Health.
Select Professional Memberships and Achievements
Fellow, College of Chiropractic Scientists (Canada)
Member, North American Spine Society
Member, American Society of Biomechanics
Board Certification
American Chiropractic Association
Education
DC – Logan College of Chiropractic
MA – Physiology, Webster College, St. Louis, MO
PhD – Spine Biomechanics, University of Michigan
Author profile last updated