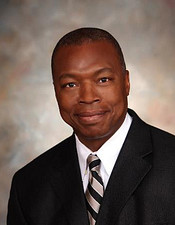 Karl Greene, MD, PhD
Neurosurgeon
Dr. Karl Greene is a neurosurgeon at the NeuroSpine Center of Wisconsin. He has more than 20 years of experience treating back and neck conditions and performing spine surgery.
He has contributed to numerous textbooks and has been published in peer-reviewed medical journals, such as Neurosurgery, the Journal of Neurosurgery, and Journal of Neurosurgery: Spine.
Dr. Greene has led teams as Chief of the Division of Neurosurgery and Director of the Institute for Neurosciences at Conemaugh Health Institute and Duke LifePoint Healthcare. He specializes in spinal stenosis, disc herniations, spinal tumors, and spinal reconstruction for trauma.
Select Professional Memberships and Achievements
Fellow, American Association of Neurological Surgeons
Fellow, American College of Surgeons
Member, Congress of Neurological Surgeons
Board Certification
American Board of Neurological Surgery
Education
BS – Pharmacology, University of Michigan
MD – Stanford University
PhD – Neurosciences, Stanford University
Residency – Neurological Surgery, Barrow Neurological Institute, Phoenix, AZ
Research Fellowship – Neurochemistry, Stanford University
Clinic Information
NeuroSpine Center of Wisconsin
5320 West Michaels Drive
Appleton, WI 54913
Articles Written by this Author
Author profile last updated