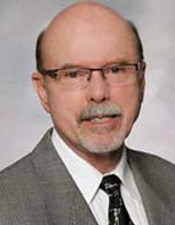 Thomas Hyde, DC
Chiropractor
Dr. Thomas Hyde is a chiropractor who retired with more than 30 years of experience treating spine pain and soft tissue disorders in athletes and active patients.
He has co-authored several books, including Conservative Management of Sports Injuries, and his writing has appeared in medical journals, such as Chiropractic & Osteopathy. He also co-wrote a chapter for The Spine in Sports.
Dr. Hyde was twice named "Chiropractor of the Year" by the Dade County Chiropractic Society and was inducted into the Hall of Fame of the Sports Council of the American Chiropractic Association and the Professional Football Chiropractic Society. He co-founded Functional and Kinetic Treatment with Rehab (FAKTR).
Dr. Hyde is a member of the Medical Advisory Board for Veritas Health.
Select Professional Memberships and Achievements
Past President, Executive Director, American Chiropractic Association Sports Council
Past Secretary General, International Federation of Sports Chiropractic
Diplomate, American Chiropractic Board of Sports Physicians
Certified, Kinesio Taping Practitioner, Rock Tape, Dynamic Tape, Spider Tech Tape
Board Certification
Florida Board of Chiropractic Medicine
Education
BA – Biology, Florida State University
DC – Logan College of Chiropractic
Author profile last updated