Are you one of the millions of Americans who will undergo an MRI, CT Scan, or other scan for your back or neck pain this year? Avoid getting the wrong type of scan, receiving an inaccurate diagnosis (it's more common than you think), or experiencing overly aggressive treatment by following these ten tips.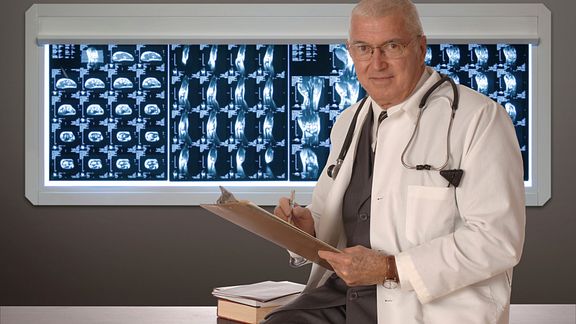 Save
Before your scan:
Protect yourself from unnecessary radiation, testing costs, and anxiety by asking your physician why he or she is recommending the scan. Ask specifically how the results of the scan might influence your treatment decisions one way or another. If in doubt about the recommendation, consider getting a second opinion.
Similarly, make sure your physician speaks with the radiologist to communicate exactly why he or she is ordering the scan.

See Indications and Contraindications for an MRI Scan

Don't just go to any scanning facility. Make sure it is accredited by the American College of Radiology (ACR), which accredits facilities based on equipment tests and multiple other factors.
If a radiologist will be reading your scan, make sure that he or she specializes in the type of scan you are getting and is board certified.
Avoid any surprises on the day of your scan by asking your doctor if the scan requires intravenous or oral contrast agents.

For a discussion of how MRIs for the spine work and when a contrast agent is needed, see How MRI Scans Work
After your scan:
Sometimes a scan will show a problem that is completely unrelated to your clinical findings. If there is any question, make sure you understand the inconsistencies. You may need another type of test or follow up. Or, the anatomical findings on the scan may have nothing to do with your pain. For example, many people have bulging or herniated discs but have no pain or other symptoms.
Ask your physician to personally review the scans and findings with you. This will give you an opportunity to ask questions and to learn more about the images.
Make sure your physician speaks with the radiologists after the scan to make sure your doctor clearly understands the interpretations of the scan and their impact on your health.
Keep in mind that a radiology exam is not always definitive. Ask your physician how confident he or she is in the interpretations of the results. Follow up scans or tests may help clarify the diagnosis.
Clearly understand your treatment options. Did the scan clearly shed light on your condition? Remember, reading a scan is subjective because it relies on the radiologist's own abilities to correctly interpret what he or she is seeing. Sometimes a second opinion can find things that were initially missed.
It may feel uncomfortable to take charge and be your own patient advocate, but by asking a few questions and staying actively involved in your own health care, you can increase your chance of having positive outcomes.